Attention K-12 Ag students: Ag is in charge of the next two Friday concession stands. (6th and 13th) Please sign up to work a shift with Lori Smith.

Reminder PTO meeting today August 27 3:30 pm in the cafeteria. I strongly encourage you to be involved!

Reminder that there will be a PTO meeting tomorrow Tuesday August 27 at 3:30 pm in the cafeteria. I strongly encourage all to attend!

I would like to thank everyone that came out today to help cleanup the AG farm. I continue to be amazed by all the support we have for our Meadow FFA program. Again a big Thank You to everyone!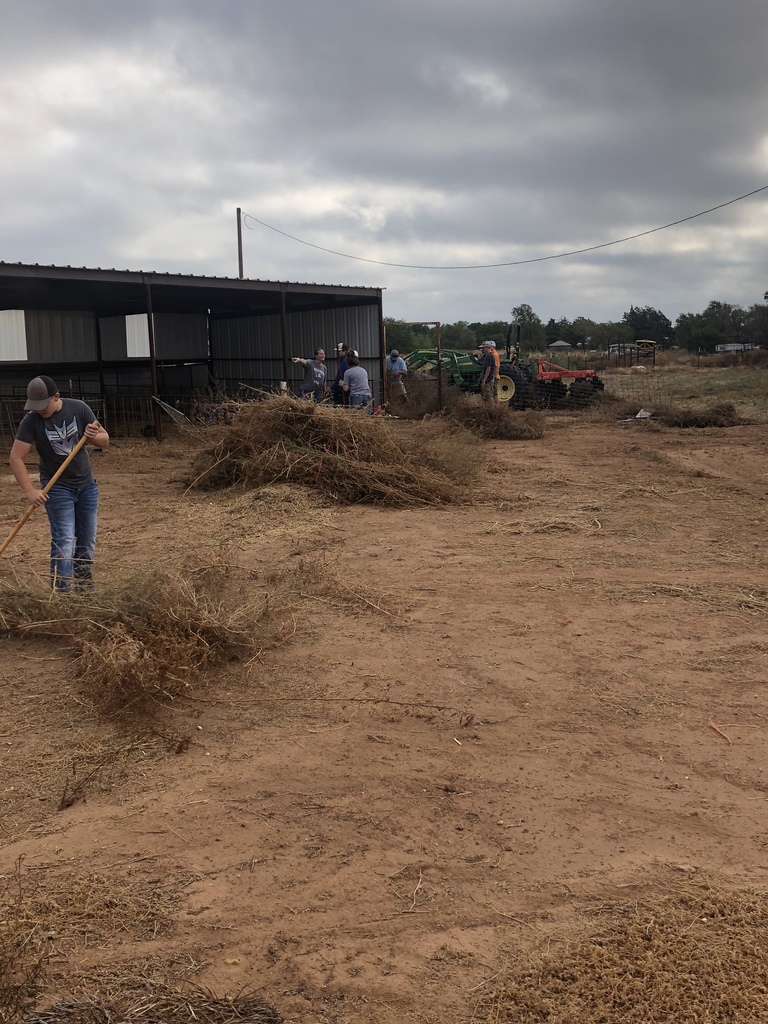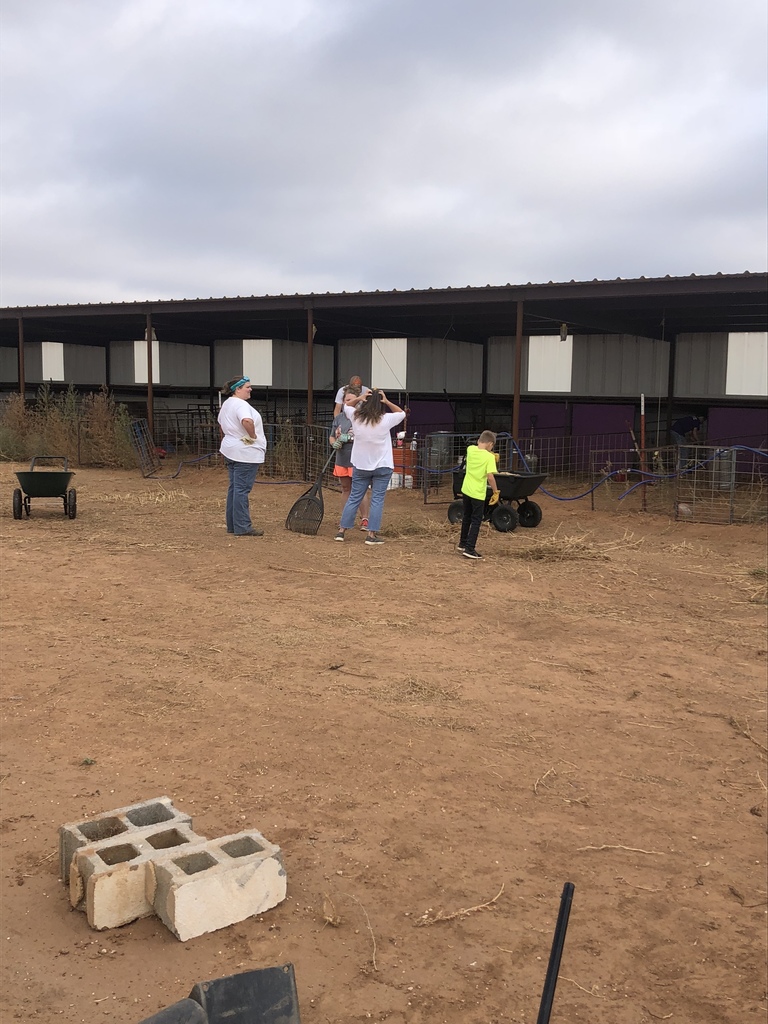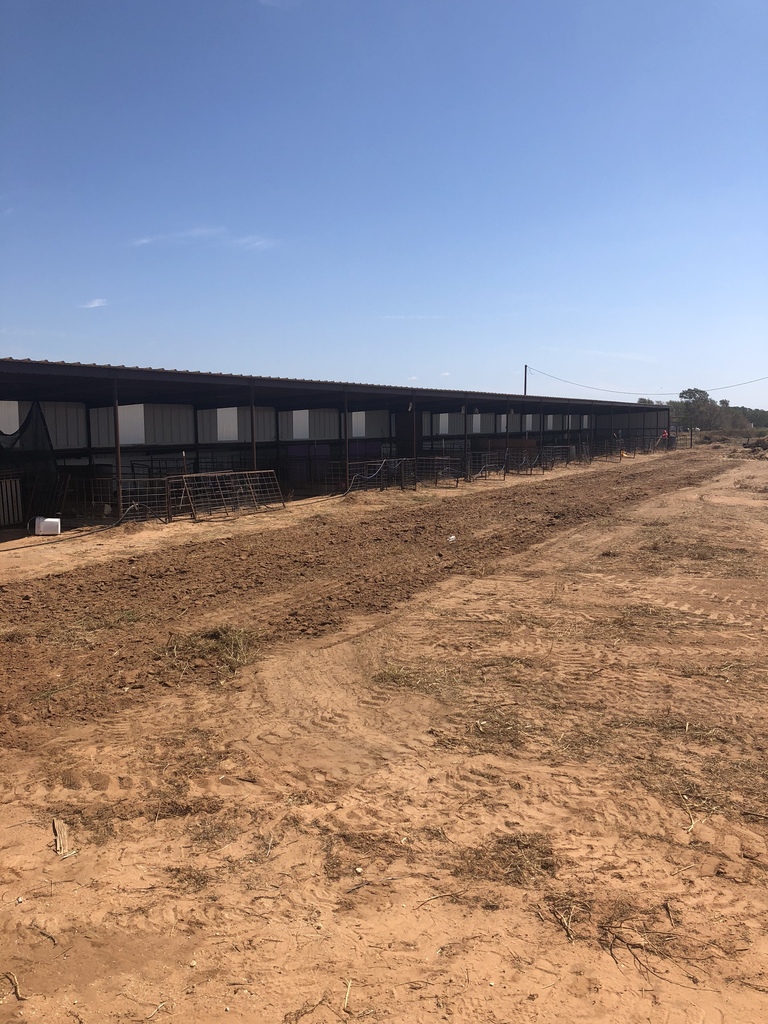 Reminder we are hosting Lorenzo for a scrimmage tonight starting at 6:00 pm. Our Cheerleaders will be running a full concession tonight with hamburgers and home made ice-cream!!!!!

I want to thank all parents, students, and staff for a great full first week!!!

Seniors have been working super hard on resumes. They met their first deadline today. The bar has been set.

Sheep and Goats tag orders are due by this Friday! Barrows and Gilts tag orders are due by Sept 13th. Also please turn in your packet information ASAP. Please come by the AG shop or get with me if you wish to start showing. K-12 grades are able to show.

FFA Ag Farm cleanup day. This Saturday from 8-12. All are encouraged to come! We need weedeaters, rakes, shovel, wheelbarrows, and any other tools you can think we might need that day. I appreciate the help!

Signs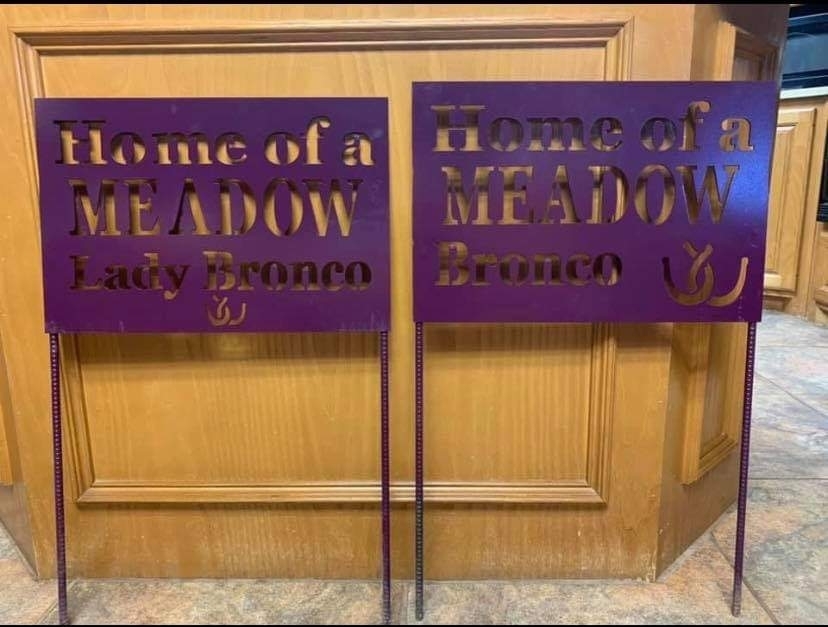 Flags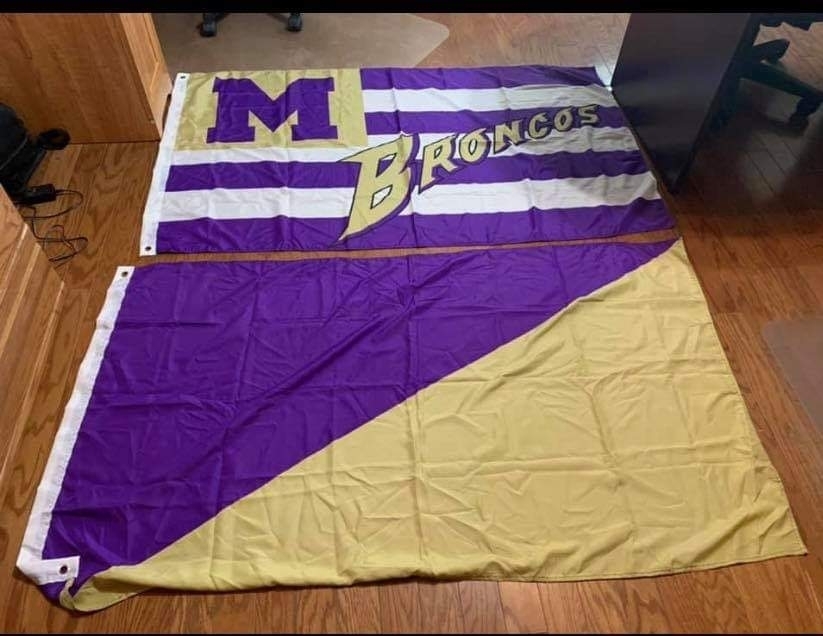 Stay Warm

Flags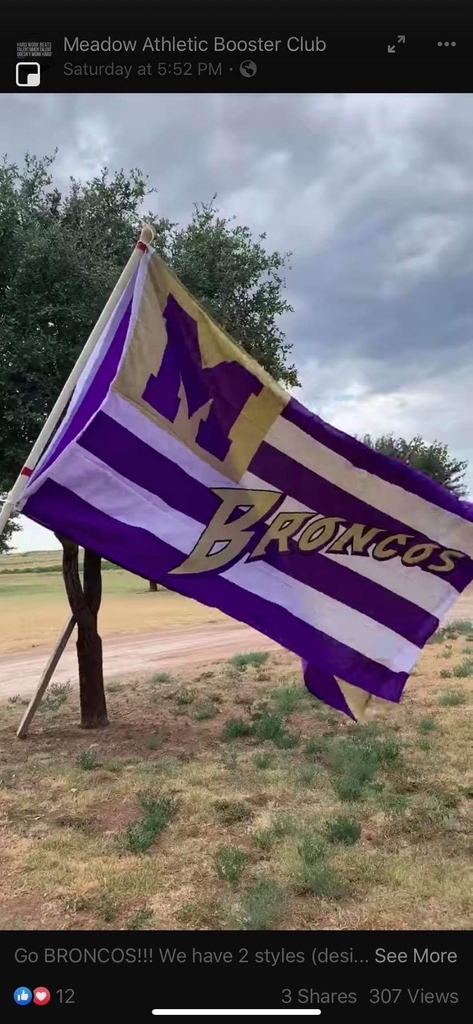 Get your Meadow Bronco Spirit flags (with or without a pole/2 different styles to choose from), stadium bags (we have black also in addition to purple), metal yard signs and spirit bracelets. We are also proud to announce that we can now accept credit and debit cards. Flags are $35 for one or if you purchase more than one they are $25 each. Each type of flag pole is $10. Stadium bags are $55. Gold Meadow Bronco spirit bracelets are $3. Metal yard signs are $35. A name can be added for an additional $20.

Just a friendly reminder. FFA informational kickoff meeting tonight at 7:00 in cafeteria. Diner will be served. K-12 is encouraged to attend. Validation tags will be ordered. Bring your check books. Look forward to seeing you there!

Reminder tomorrow nights FFA meeting for anyone K-12. Diner served at 7:00 in cafeteria. Please bring your checkbook. We will need to do validation tag orders for Barrow, Gilts, Sheep and Goats. Also we will need to pay our FFA dues $20 for high school and $5 for Jr FFA.

We have had a great start to the 2019-2020 school year. A reminder that we will release today at 3:25 with buses running at 3:35

We had an outstanding 1st day. Enrollment was up from last Spring. Thank you Bronco Nation for the start of a special year!
8th grade math students graphed points that corresponded to statements that represent themselves. They then showed off their creative side by turning the image into a picture!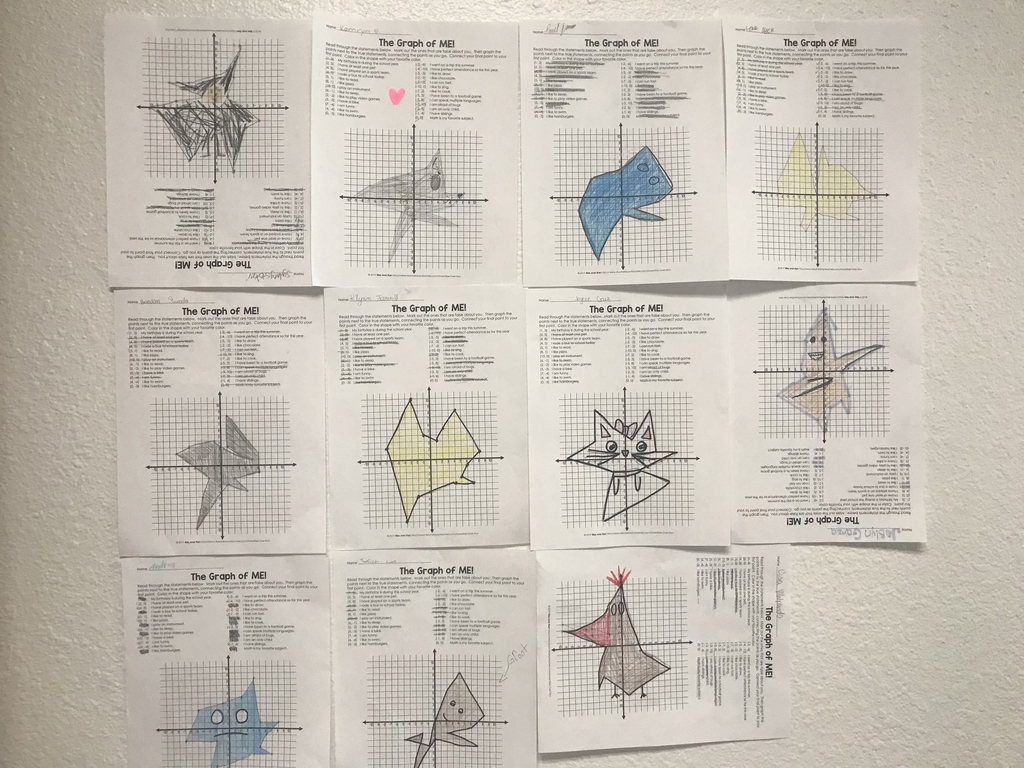 FFA Kickoff meeting, Tuesday, 8/20 @ 7:00 pm; cafeteria. Everyone that is involved or wants to get involved with FFA K-12 is encouraged to attend. Showers and non-showers alike. Dinner served & informational meeting to follow. We will order validation tags; bring your checkbook.