Tuesday the JV boys game is cancelled and the JV girls will start at 5 the VG at 6 and VB at 7:30. Thank you #SHAKA

I am extremely proud of these Meadow FFA students! They have worked so hard all year long. They deserved so much credit for their accomplishments. Area II Ag Advocacy 5th place Taylor Caswell, Trevor Brockway, Kylee Jackson, Dylan Paiva, Joslyn Garza. We have many great things happening in Meadow FFA we appreciate your support!!!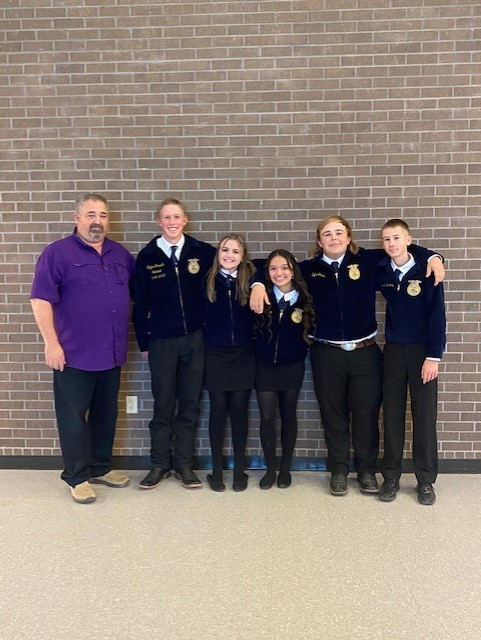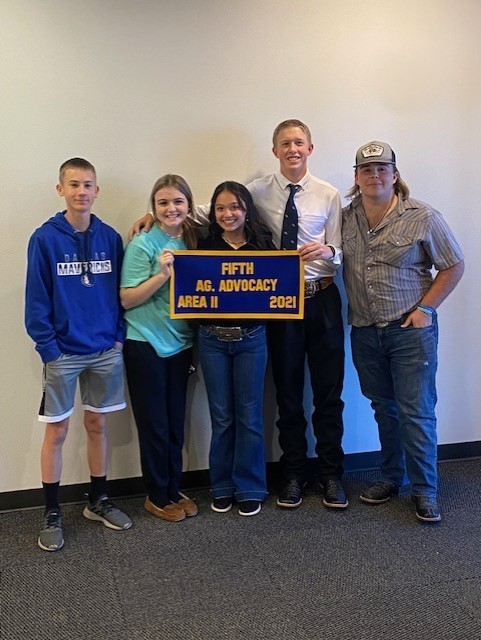 Students in Mrs. Rance's FCS classes and members of Meadow FCCLA teamed up to plan and implement lessons and activities for the Meadow Pre-K students. This activity incorporated many aspects of the Family and Consumer Sciences curriculum and career pathways such as food service and hospitality, education and training, and human services. Students, both young and old, had a great time learning from one another and learning about the true meaning of Thanksgiving while also practicing real-world life skills, soft skills, and hard skills!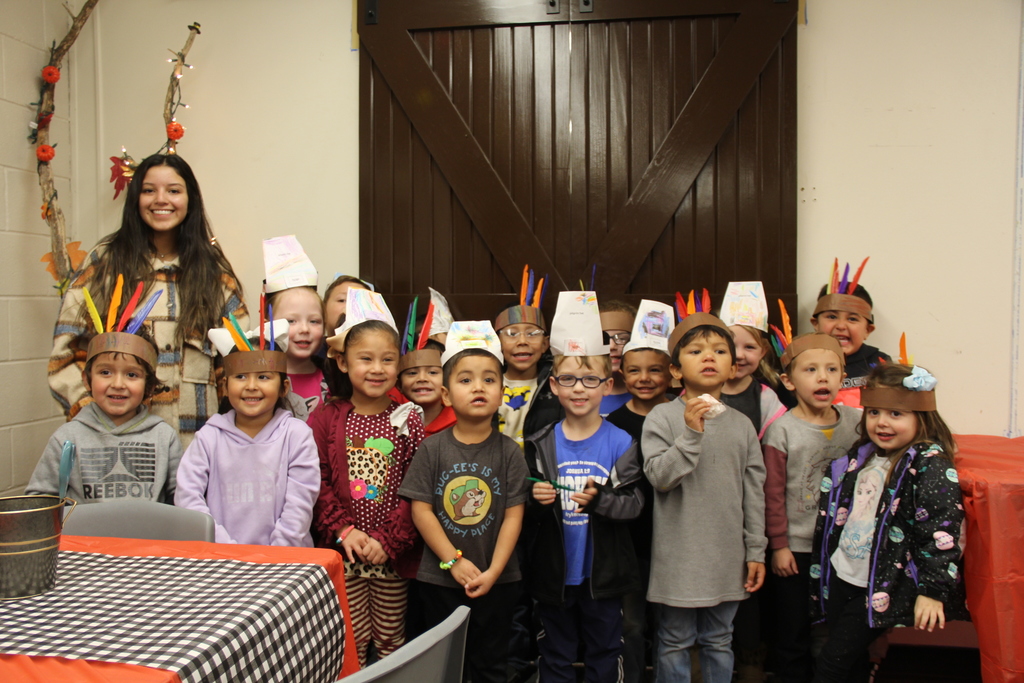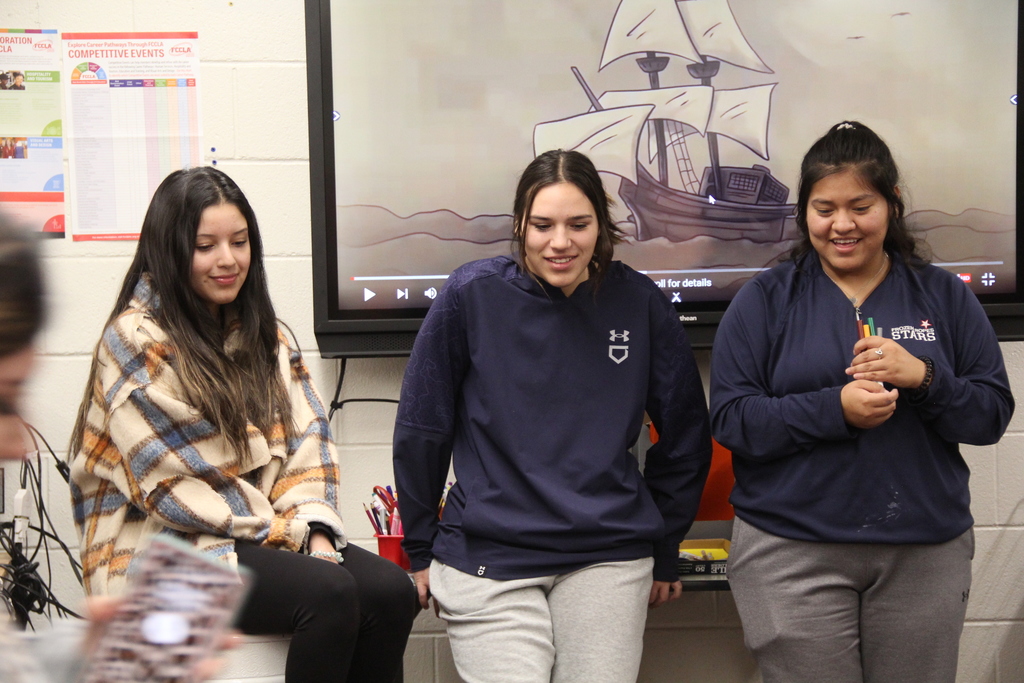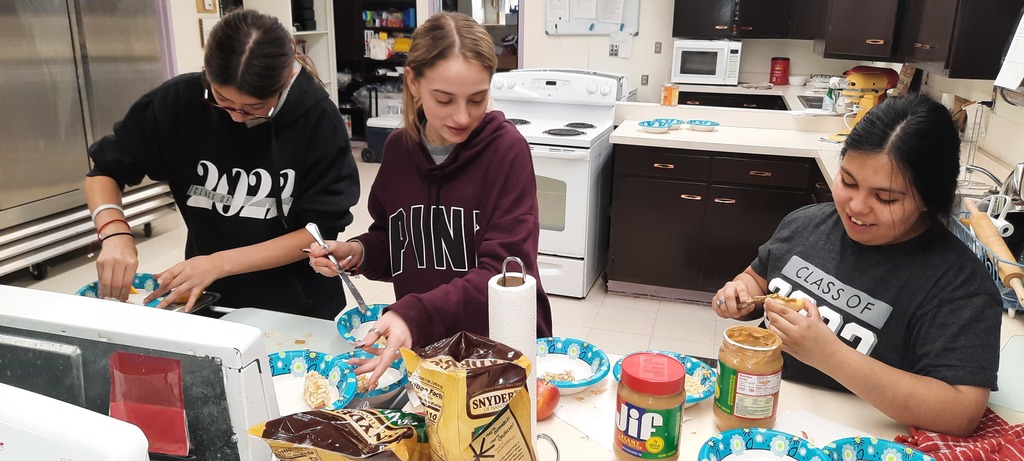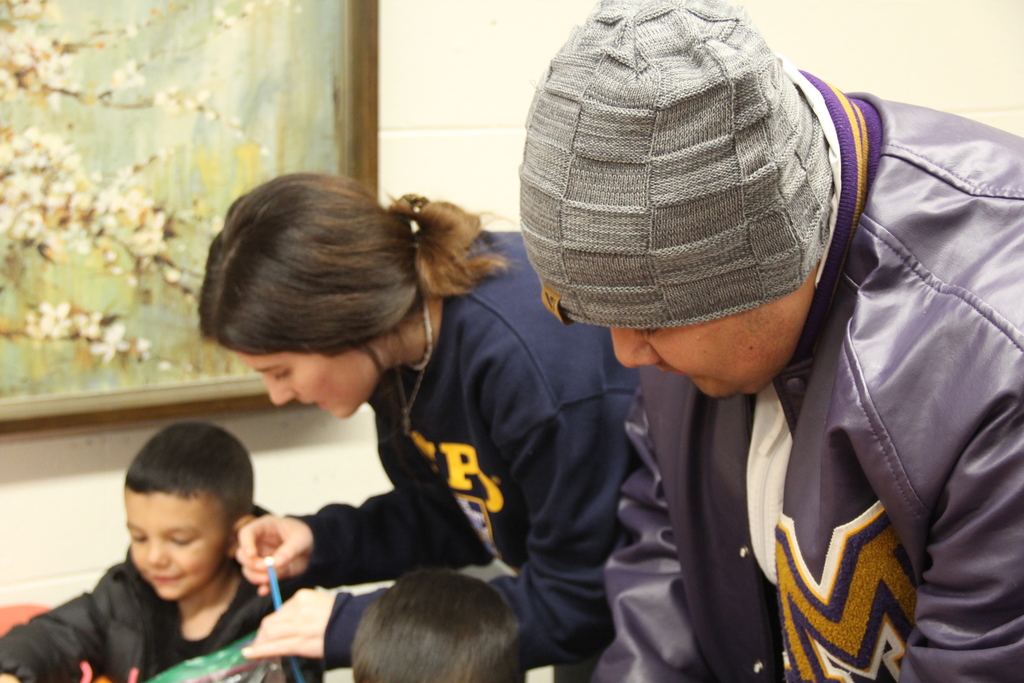 JH and Elementary Results from UIL this week. These students put forth an extraordinary effort and should be commended for their success. #ProudToBeABronco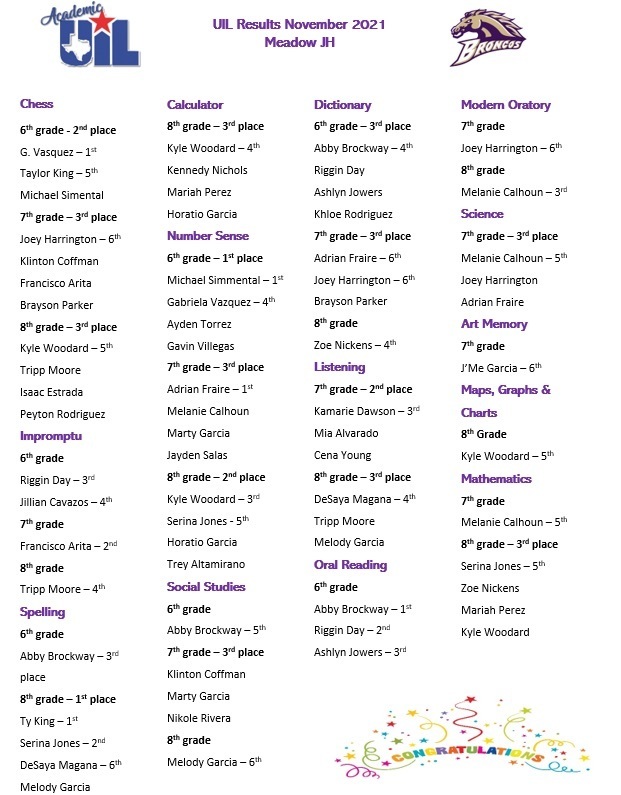 I would like to thank everyone in helping with the Meadow FFA Thanksgiving Food Box drive! It has been a huge success. Our kids are super excited to do this great service for our community families and see their smiles on their faces. We collected enough this year to give around 35 community members food boxes for this Thanksgiving! Again, Thank You!!!!

Attached is a updated count of the items that have been collected for our Thanksgiving Boxes. Turkeys/Hams have been donated. We are need of serval other items. Class contest will end tomorrow. Please bring items to ag shop or sponsors rooms. Thank you for your help!!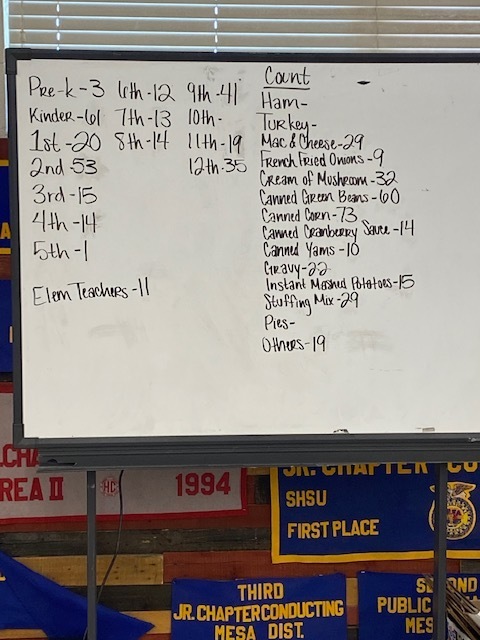 Don't forget the trip meeting tomorrow.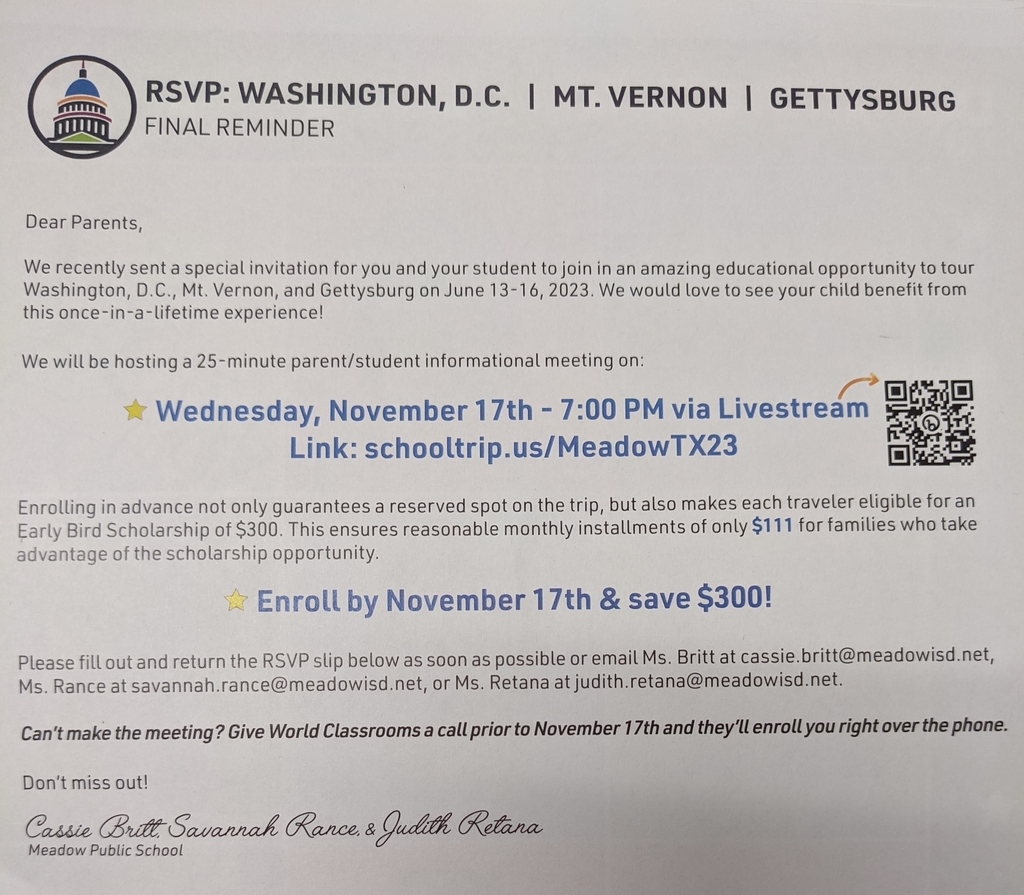 What a great evening of Junior High Bronco and Lady Bronco basketball. Both teams fought hard and came away victorious. Great job tonight!
Great day for the Lady Bronco basketball teams. The JV beat Morley County 20-17 and the Varsity won 74-31. Tuesday we will have three games starting at 5:00 PM!

We 💜 our PTO! The PTO provided an ice cream sundae party to all students who participated in our chocolate bar fundraiser! Thank you for rewarding our students and always supporting our district💜💛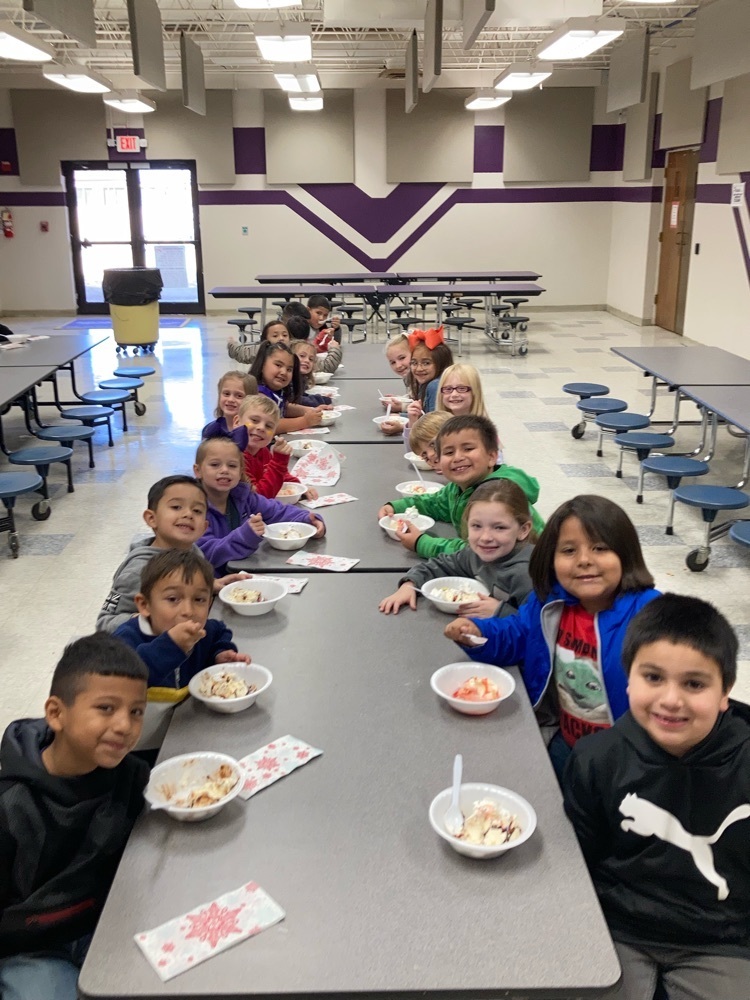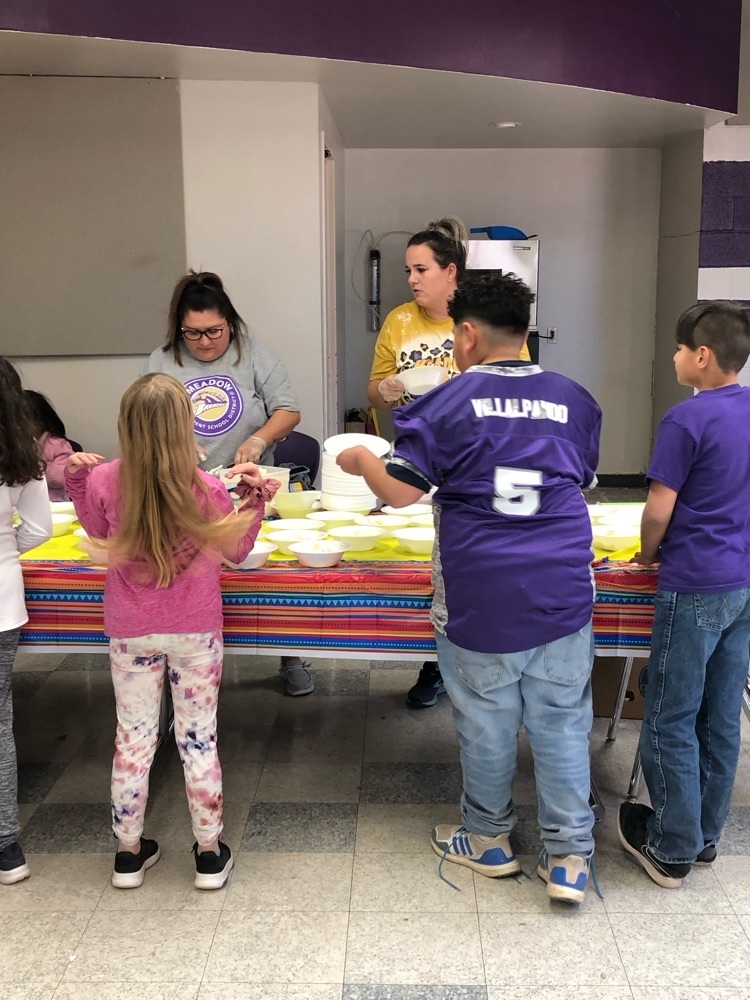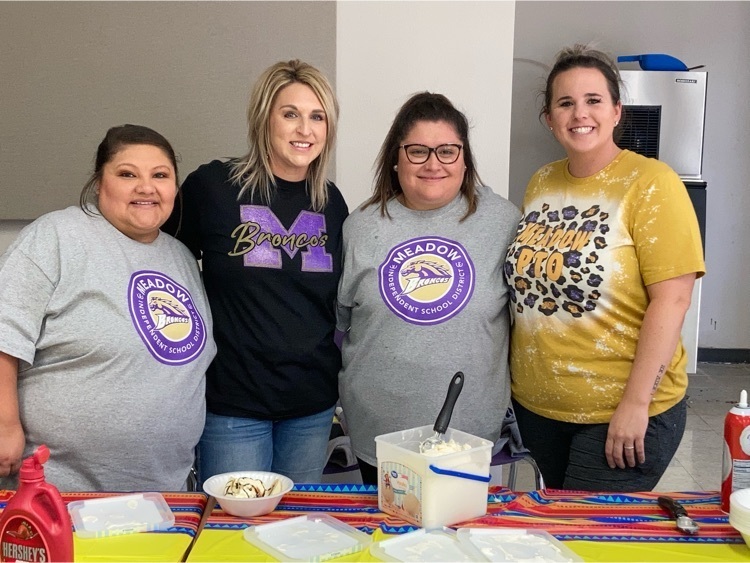 A reminder that school will dismiss at 3:00 PM today. Buses will run at 3:05.

Meadow FFA will be drawing the winning tickets for our raffle on Tuesday Nov. 16th at 7:45am on Facebook live. Good Luck to everyone and we greatly appreciate all your support for our students!
Part 4 - Last pictures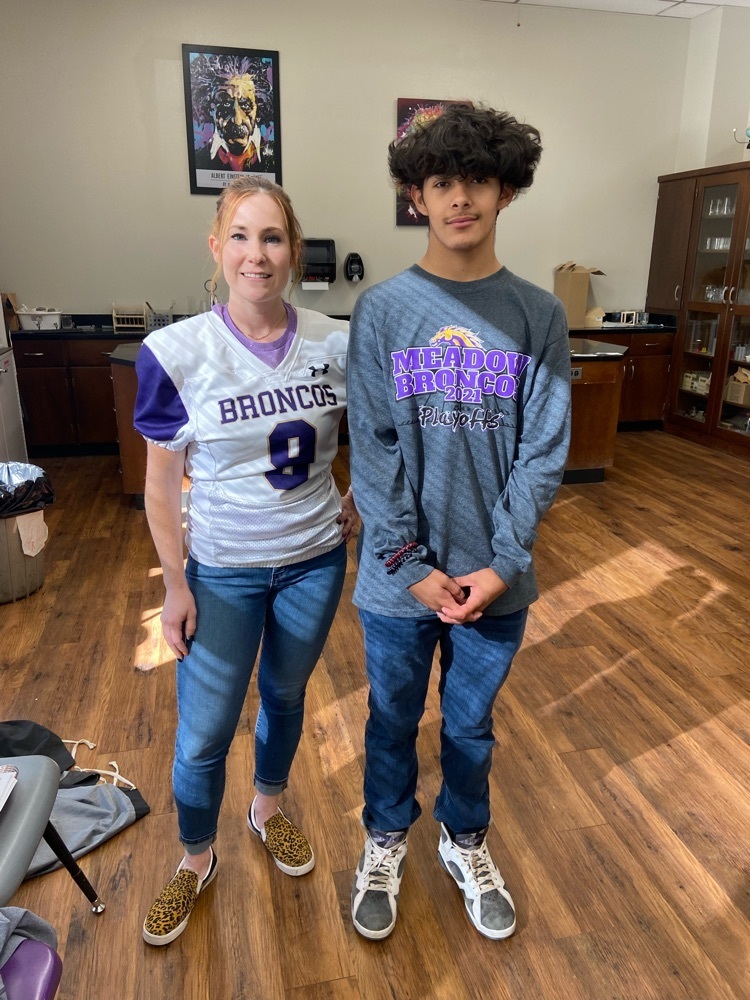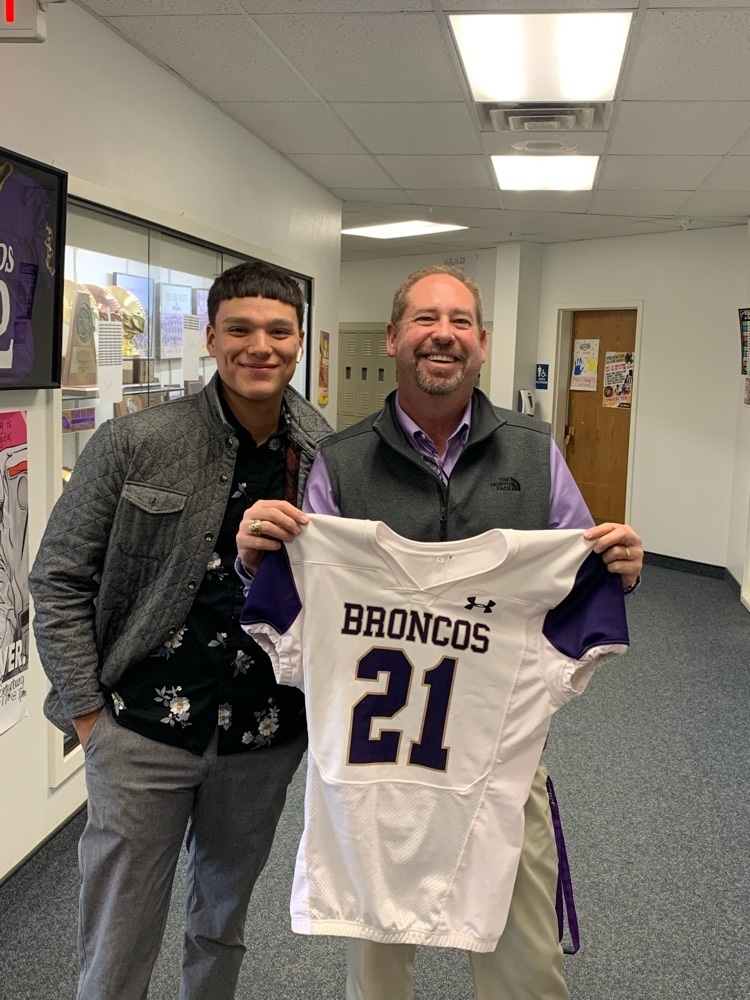 Part 3 - More to come later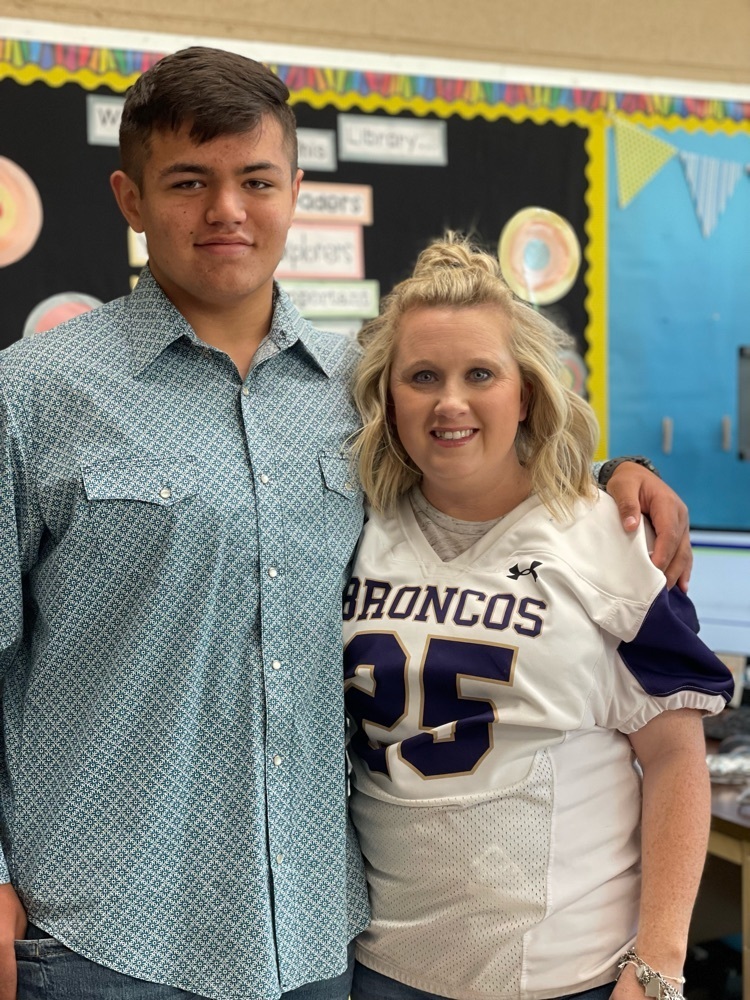 Part 2: Teacher appreciation.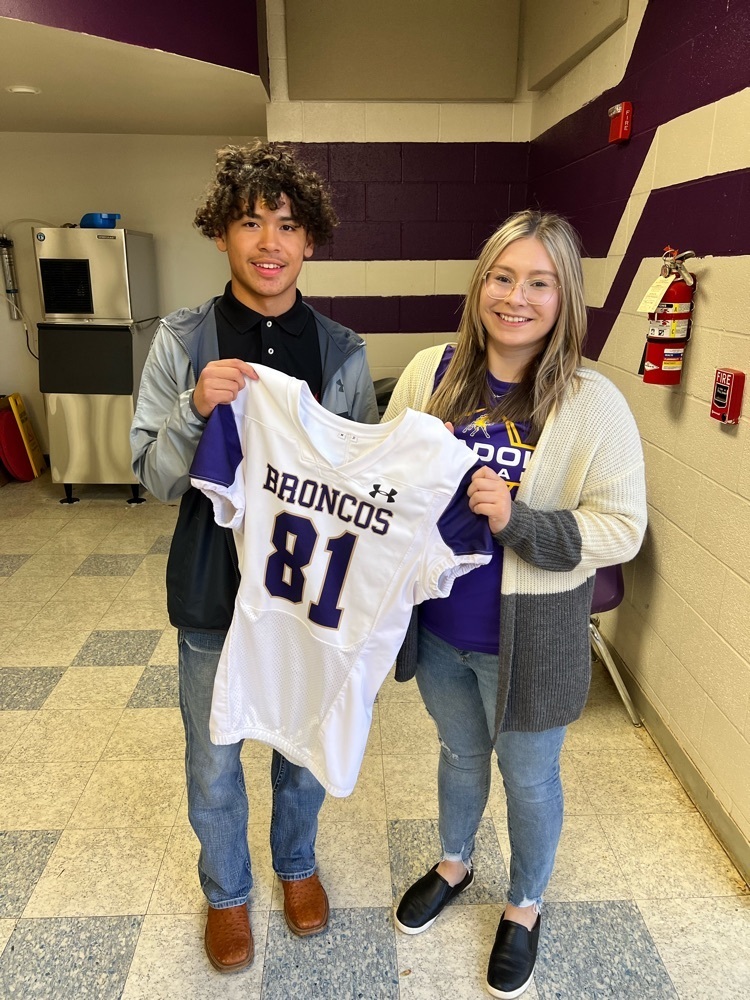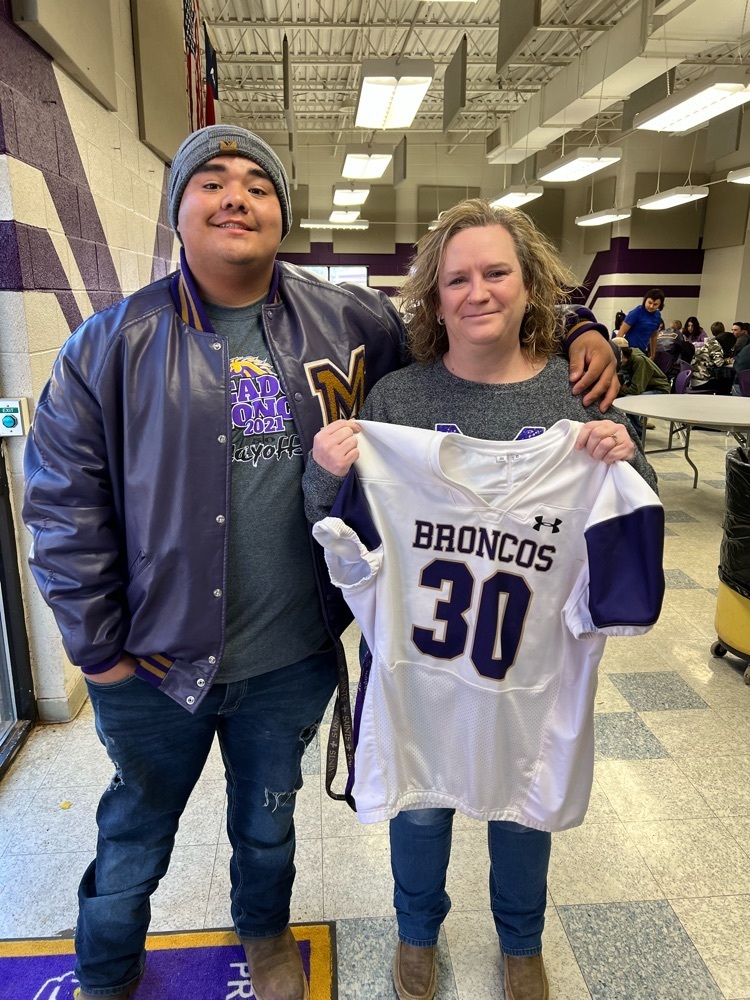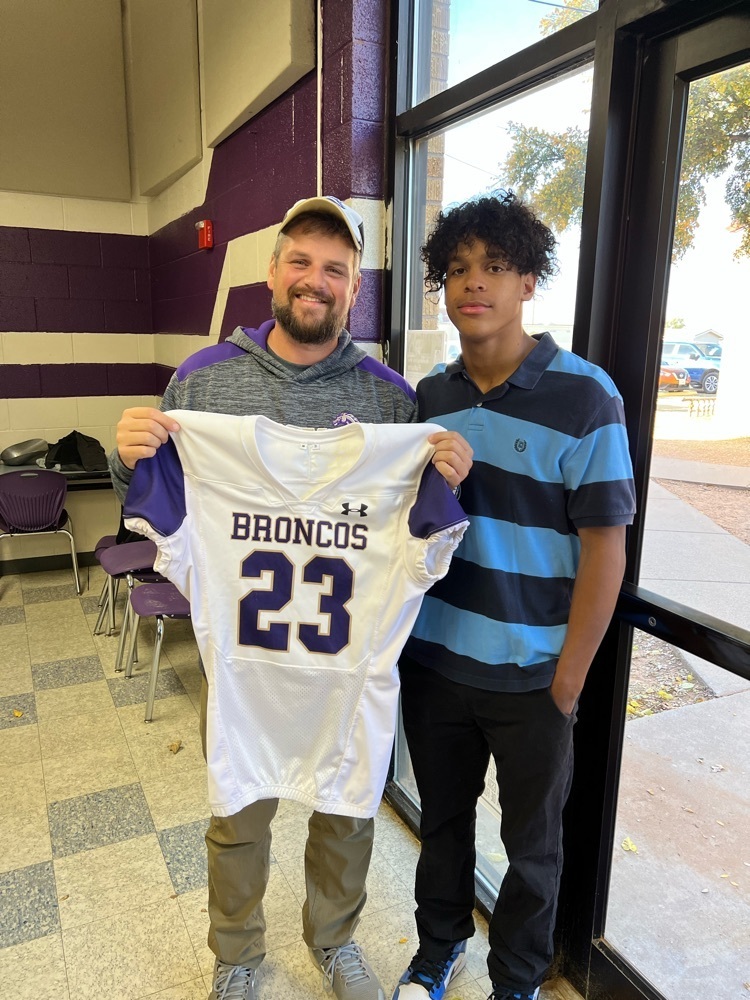 Today, as the Football Team gets ready to leave for the Playoff game tonight, they gave their jerseys to a teacher that has made an impact in their lives at Meadow. These boys show a lot of heart and character every Friday night and you, the teachers, are a big reason why. #SHAKA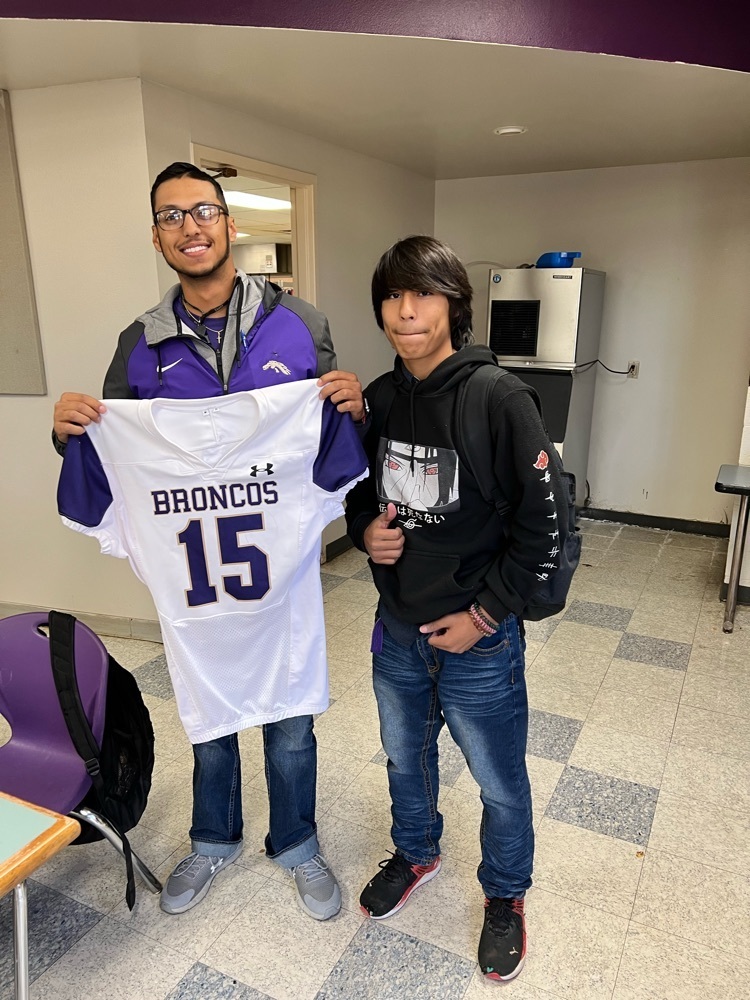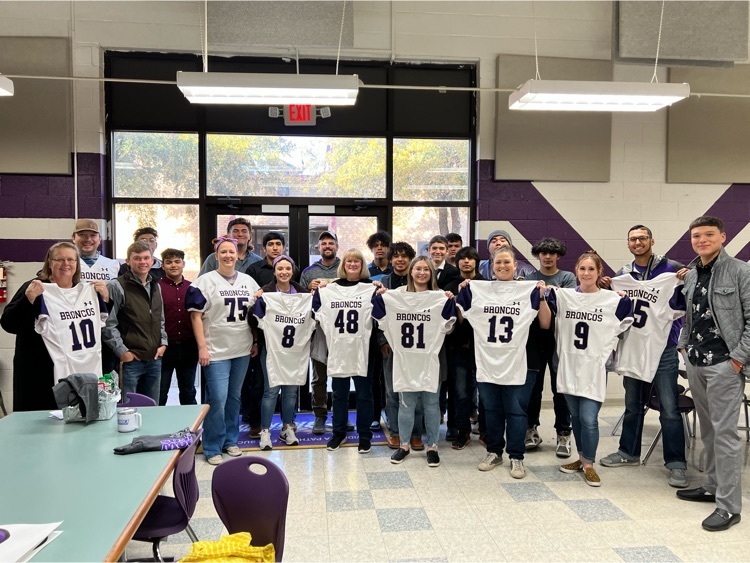 Elementary parents, Here is the link to the Purple Note! Please make sure to read each week to see what is coming up for your children! Thank you for all your support! We make an awesome TEAM - Together Everyone Achieves More 💜💛 Click here:
https://www.smore.com/pw3jg

Elementary/JH Written Contest Schedule for Whiteface Thursday November 18, 2021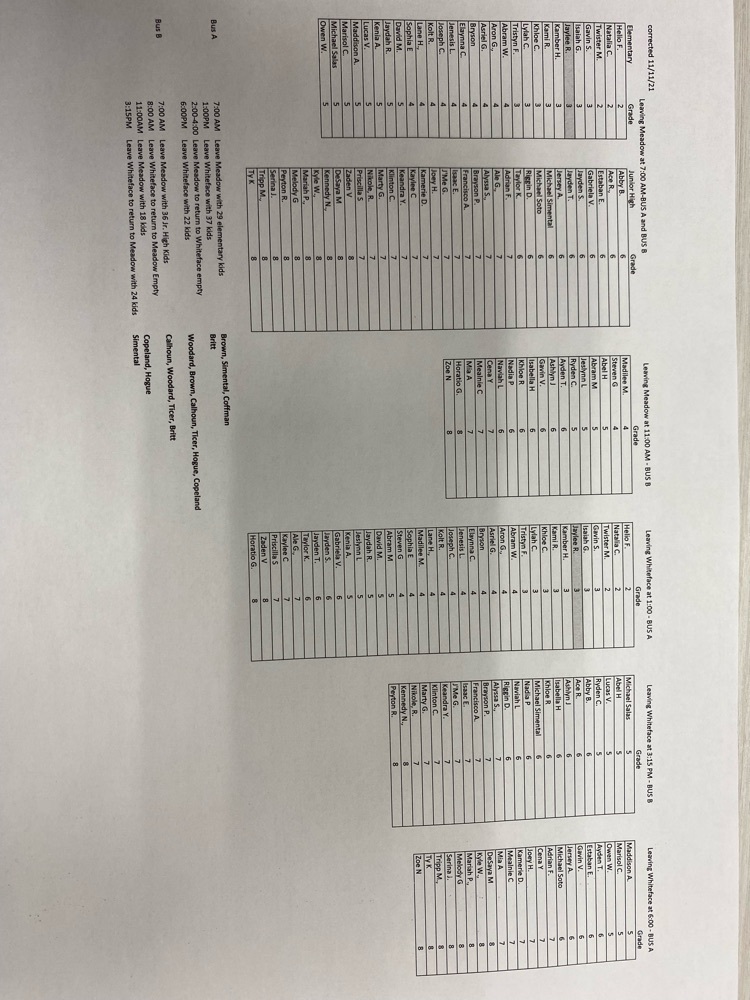 Elementary/JH Speaking Contest Schedule for Whitharral November 16, 2021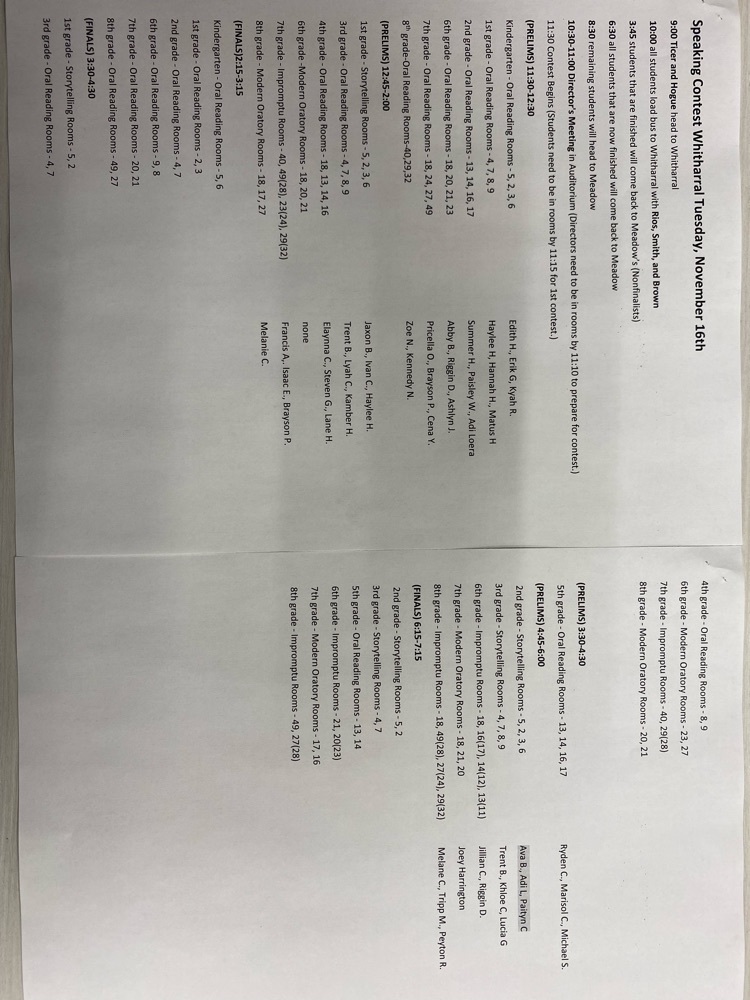 Elementary/JH Speaking Contest Schedule for Whitharral November 16, 2021