Meadow ISD will be closed from Friday, July 1st through Monday, July 4th to celebrate Independence Day. The office will re-open on Tuesday, July 5th. Thank you.

All transfer applications are due by Monday, July 11th. Approvals and letters will go out the following week. Please bring your completed applications by the office at 604 4th St. and leave them with Jasmine. You can fax to 806-539-2334 or email to
jasmine.flores@meadowisd.net
. Thank you.
*TELPAS results K-12 - 6/2 *EOC results 8th-12- 6/16 *STAAR results 3rd-8th- 6/24 To access your student's complete testing history, in addition to this year's results once they are released, simply follow the step-by-step instructions that are attached to this post.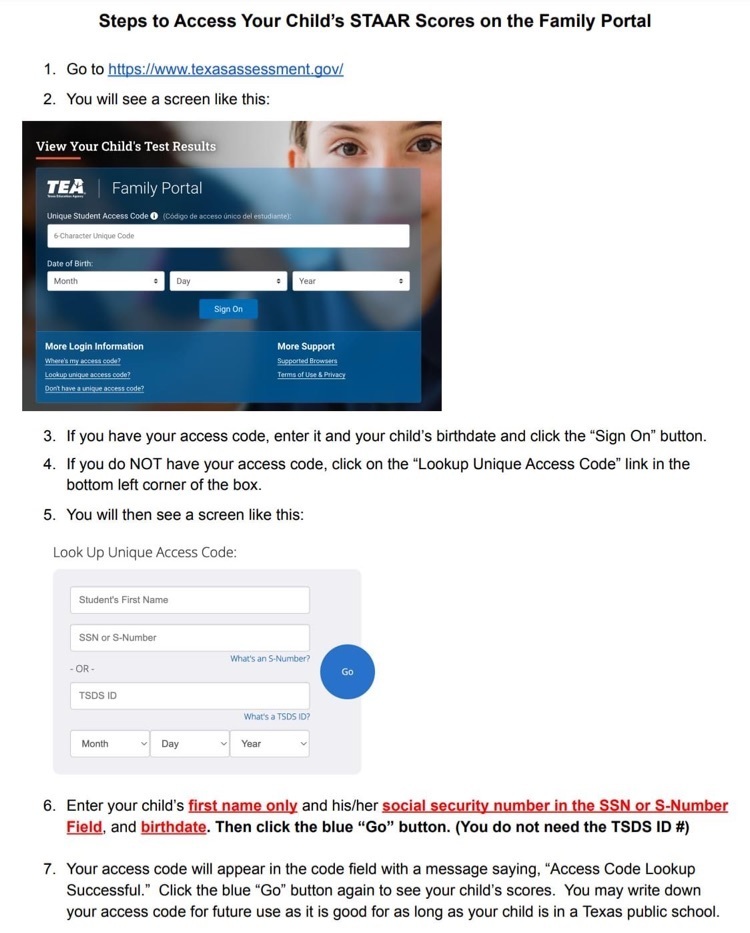 Students who did not approach on a high school EOC will retest later in June and will need to attend summer school. Summer school will begin May 31st and conclude with testing the week of June 20th. Algebra 1 will be 8-10am. English 2 will be 8-10am, and English 2 will be 10am to noon. 6th and 7th grade students who did not approach may attend summer school to fulfil HB 4545 requirements. 6th grade math will be from 8-10am and reading will be 10am to noon. 7th grade reading will be 8-10am and math will be 10am to noon. Classes will be Monday-Thursday with the exception of no school on Memorial Day. Breakfast and lunch will be served each day. Summer school students should report to the cafeteria by 8am each day

We had a wonderful year working and loving on our little Broncos! Thank you for all your support! We hope you have a safe and rejuvenating summer! We appreciate our PTO for the Last Day of School yard sign 💜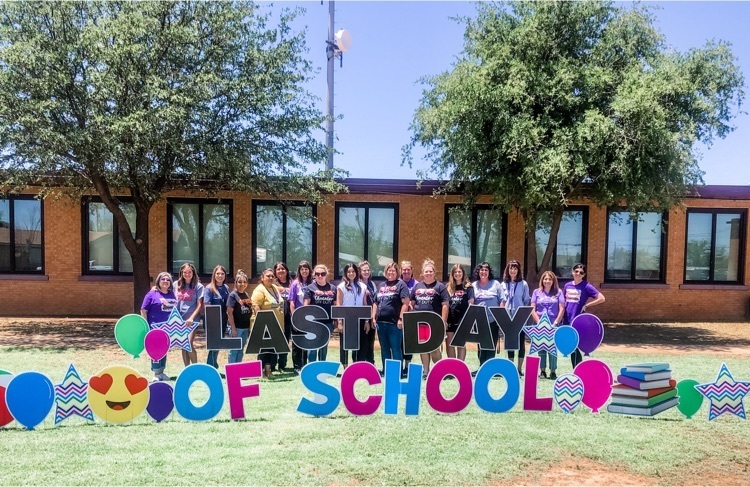 The bus for summer school will be at the Brownfield stop each morning at 7:35. It will return around 1. Summer school will begin Tuesday, May 31st. Thank you.

Thank you to our amazing PTO! They have gone above and beyond for our students and faculty! We appreciate all you do to show your love to our school💜💛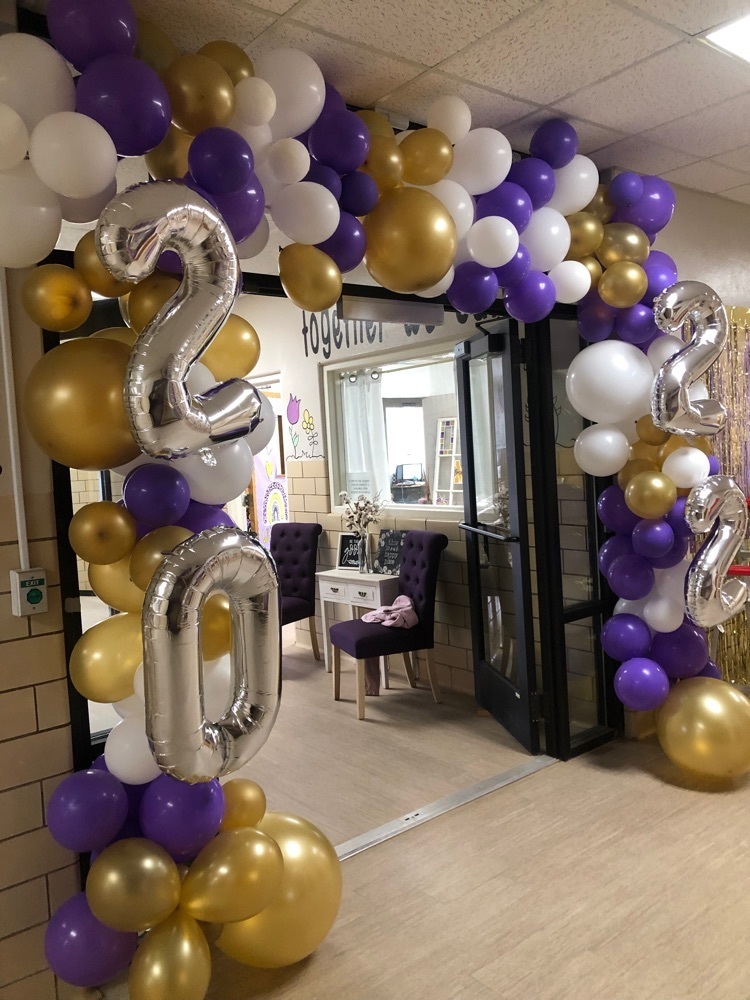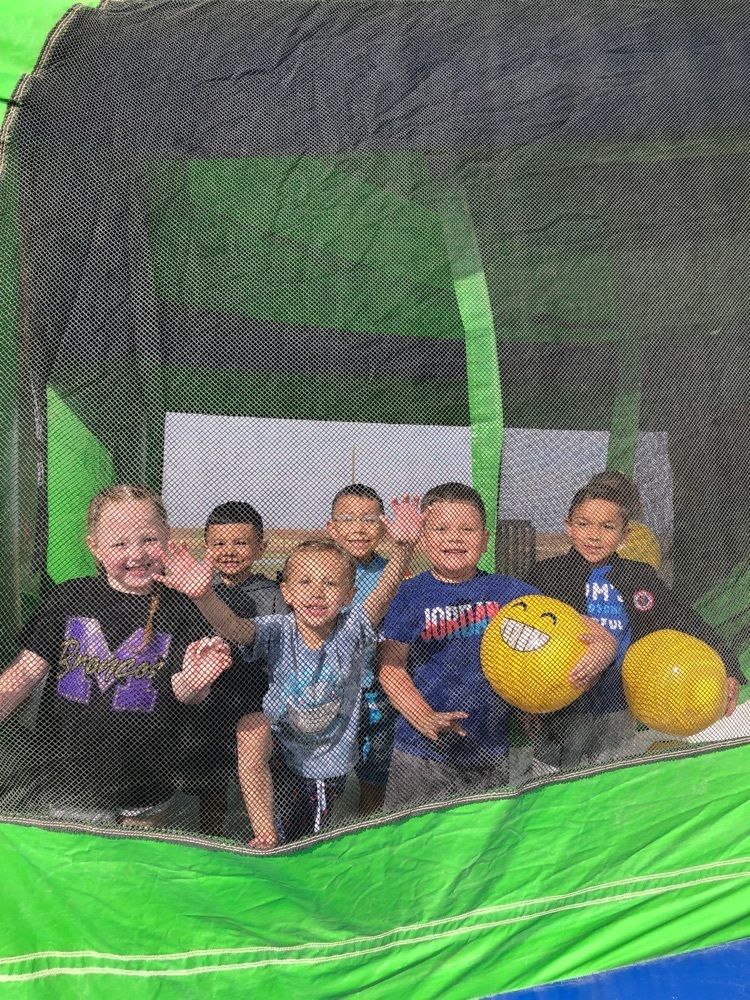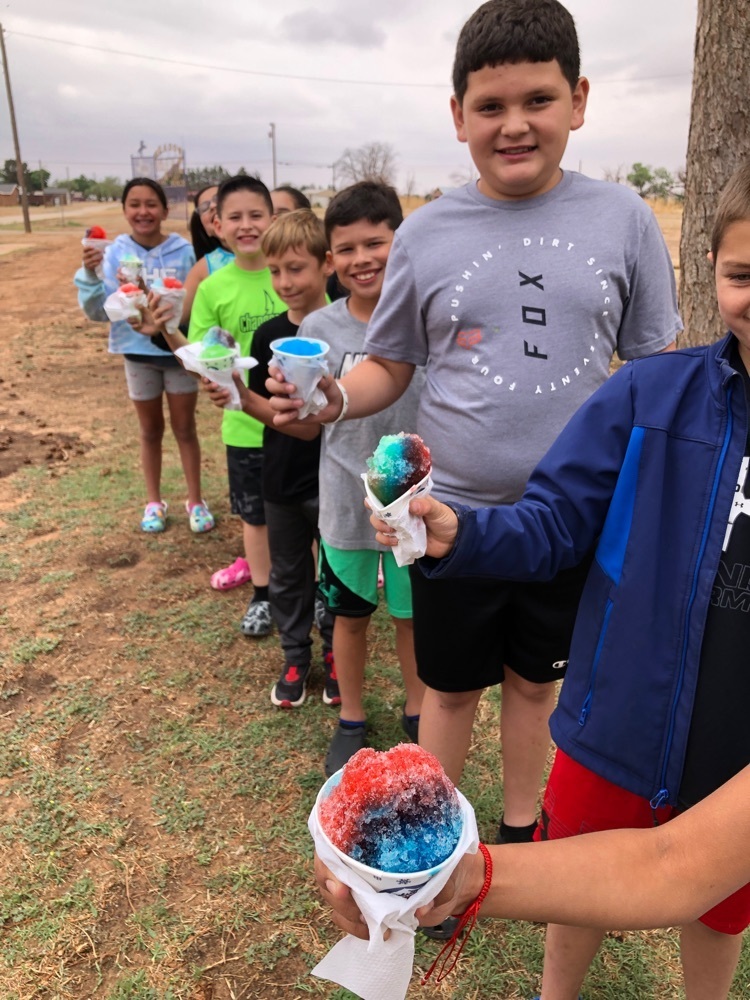 Secondary Awards will be Thursday, May 26th starting at 9 am in the new gym. Parents are welcomed to attend!

Congratulations, Sandy Cruz, for earning the employee of the year award at Burleson Elementary! We appreciate your positive attitude, kind words, and love for all students and families! You are a light and a blessing to all who enter our doors! Thank you for serving our campus 💜💛

Burleson Elementary is proud to announce that our teacher of the year is Stacy Gamez. Stacy goes above and beyond for all students. She is compassionate, caring, and pushes students to succeed in all areas of life! Thank you for your hard work and dedication to our students and community 💜💛

The 5th grade class took a tour of both the NHS and OHS this morning. Hopefully the first day of Junior High in August won't be so confusing!!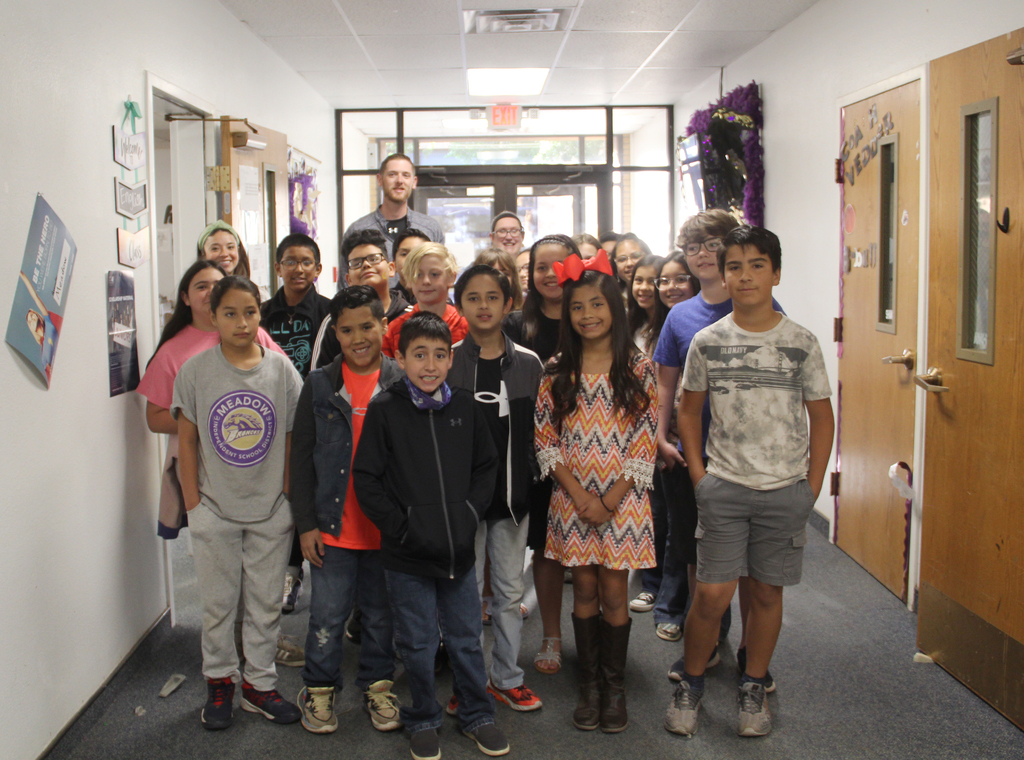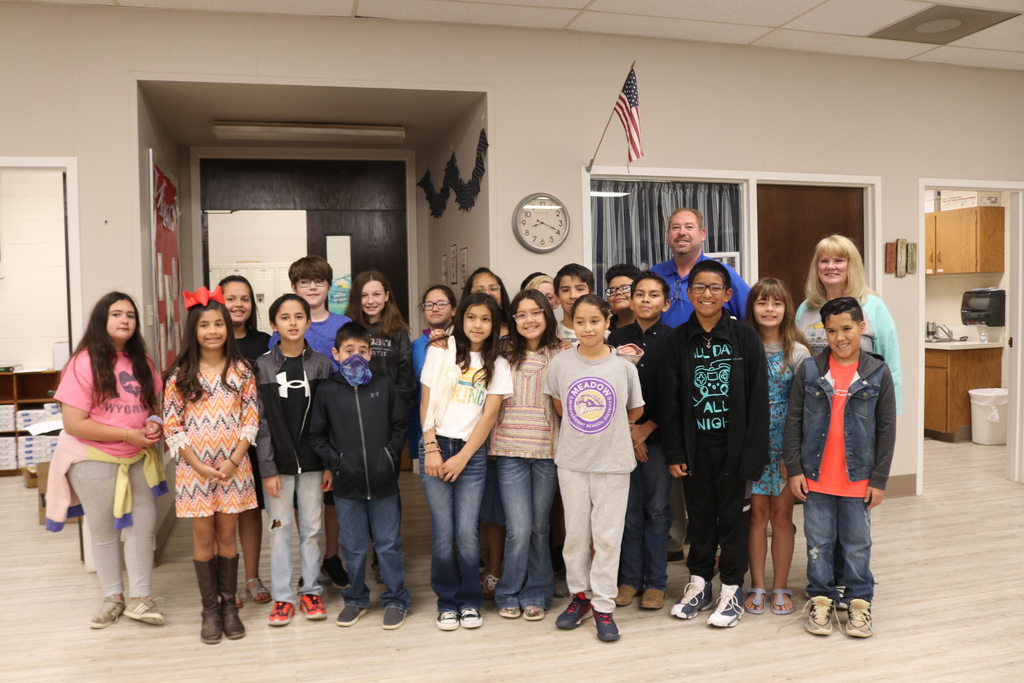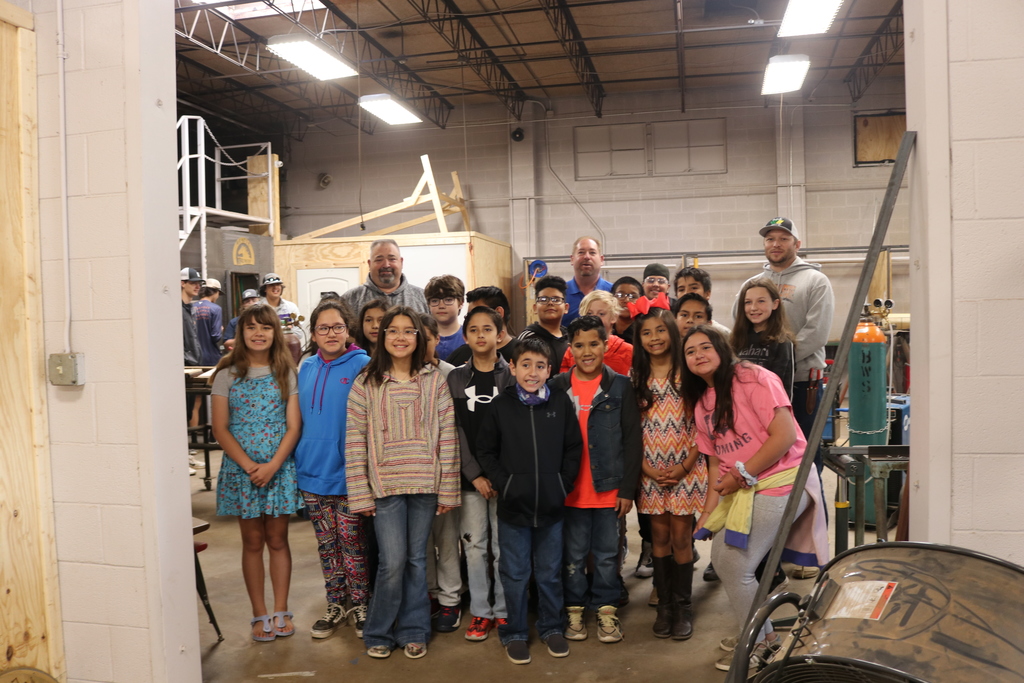 Senior Kindergarten walk will take place in the elementary this morning at 10:20.
Baccalaureate is tonight at the First Baptist Church of Meadow at 7pm. Class of 2022!!
Class of 2022 Salutatorian is Niko Castaneda! Niko is the son of Joanna and Danny Castaneda. Niko plans to attend West Texas A & M.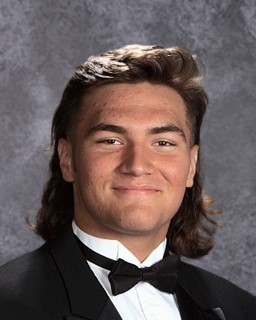 Congratulations to the Class of 2022! Class Valedictorian, Helena Fraire. Helena is the daughter of Maria and Hernan Fraire. She plans to attend Texas Tech University in the Fall.
Theater Class Contest Recycled Goods Costume Design Stay tuned for the winner!!

Elementary parents, Here is the link to the Purple Note! Please make sure to read each week to see what is coming up for your children! Thank you for all your support! We make an awesome TEAM - Together Everyone Achieves More 💜💛 Click here:
https://www.smore.com/90wqz

We will dismiss at 11:55 am on Thursday, May 26th. Buses will run at 12:00 pm. Please contact your child's campus if you have any questions about pickup. Thank you.

Tuesday, May 17th marked the last school board meeting for Keith Harrison. Thank you Keith for 18 years of amazing service to the Meadow ISD community!!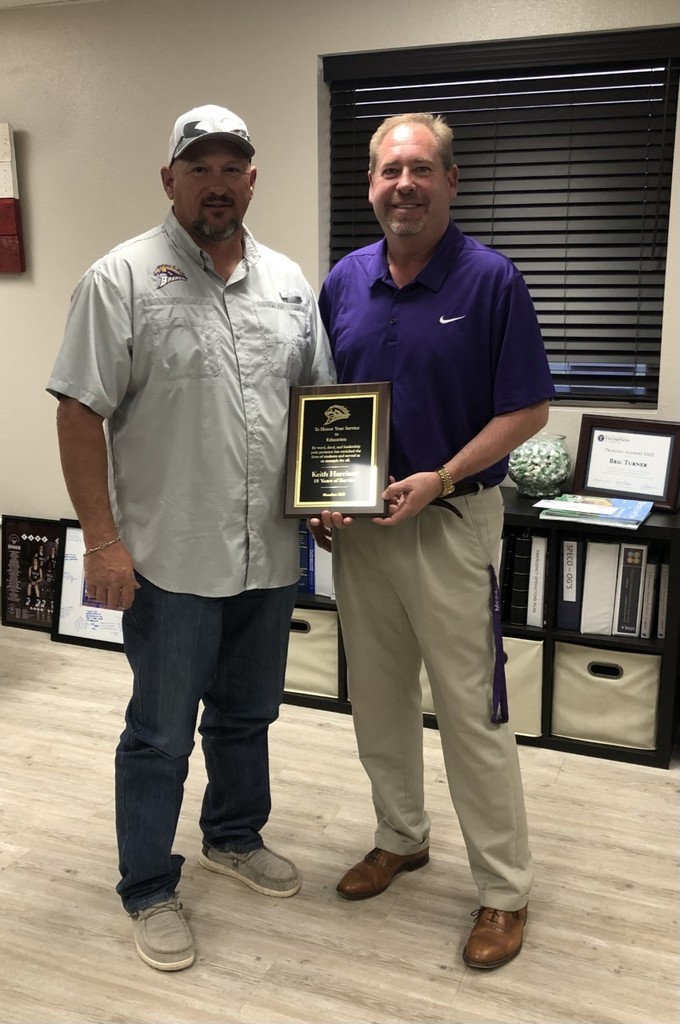 Meadow FFA had a great Area convention. Jack and Nyomi placed 3rd in Talent. Ryder Day won Star Greenhand and will compete at State. Keria Acosta and Julia Hernandez advance to state in Spanish Creed. We also picked up a few more banners from this spring!