Thanks to Facebook and Sphero for the #CodeFWD initiative for accepting Mrs Woodard's application for a Sphero Bolt power pack. Our 7th graders participated in the code lessons to qualify for the robots and can not wait for the robots to get here!

The Crew frying up the best Catfish in Terry County!!

Come get some delicious fried Catfish!!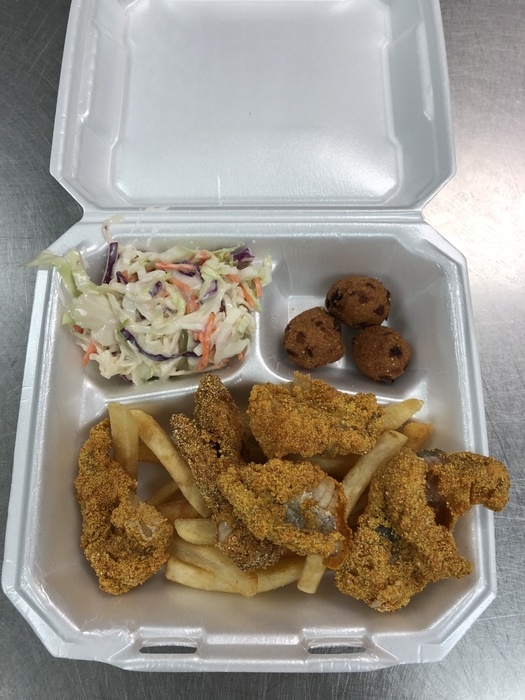 Community Fish Fry on Tuesday, October 30th at the Meadow School cafeteria. Buy tickets in advance at City Hall or School Administration office. Tickets will be available at the door. $10

Reminder the Fall Festival will be tomorrow night from 5:30 pm till 8:00 pm. We are also running a Fish Fry from 5:30 pm till 8:00 pm. $10.00 for fish, fries, hushpuppies, coleslaw, and a drink.

61 pumpkins and counting for the Fall festival pumpkin contest.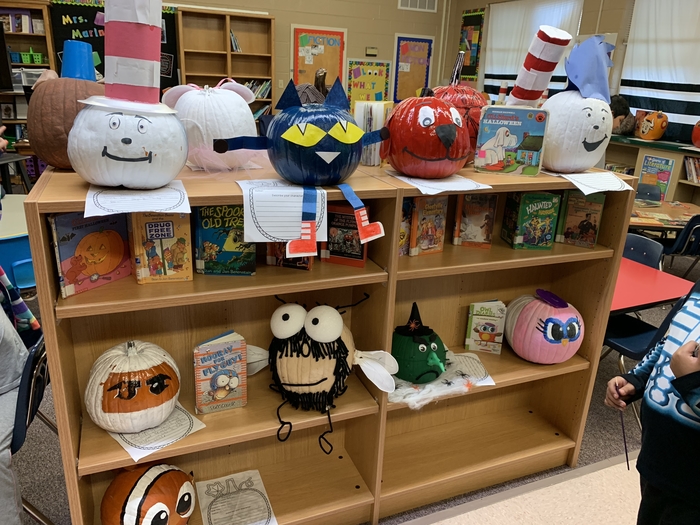 Herff Jones will be in the media center today to take orders for juniors and seniors. They will be begin taking orders at noon and will be here until 2.

THE POST FROM THE BROWNFIELD NEWS ABOUT MEADOWS FOOTBALL SEASON BEING OVER IS TOTALLY FALSE.. WE HAVE TWO MORE WEEKS IN OUR FOOTBALL SEASON AND WE FULLY PLAN ON COMPLETING IT. WE HAVE HAD MANY INJURIES BUT ARE VERY PROUD OF HOW OUR YOUNG PLAYERS ARE RESPONDING. GO BRONCOS!!!!

Buses will now run at 4 PM on Monday through Thursday. They will continue to run at 3:45 on Fridays. If an elementary student has older siblings in secondary, he or she will be assigned to the home work club or to tutoring, whichever applies. He or she will not be allowed to go to bus recess. Thank you for your cooperation and understanding.

Pumpkin Lab FCS Nutrition Class having fun making Pumpkin Cinnamon Rolls with the pumpkins from the Pumpkin Patch.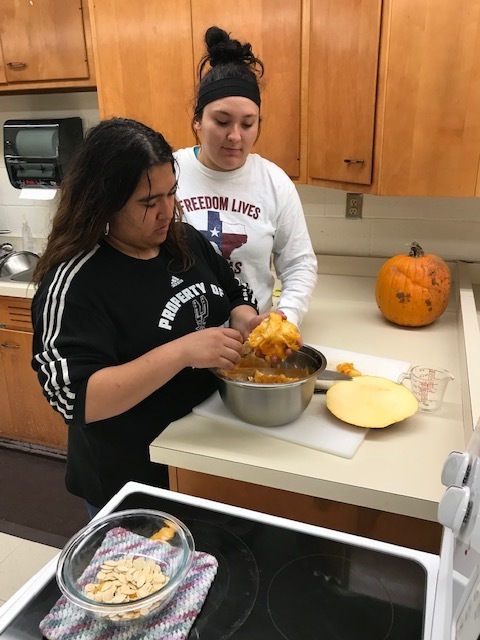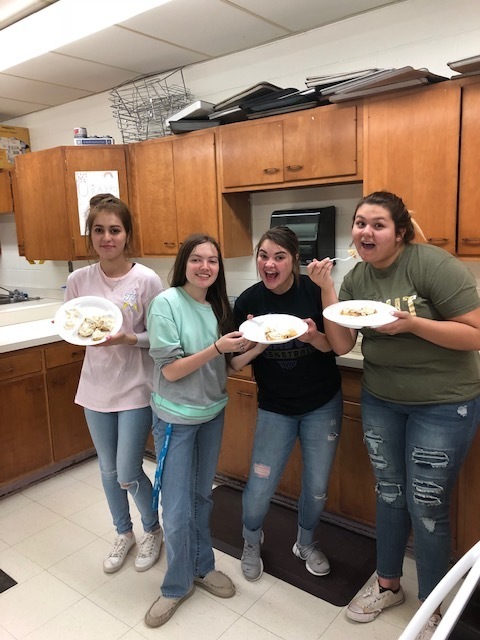 Beginning Monday October 29th Meadow ISD afternoon bus routes will run at 4:00pm Monday-Thursday. This will allow a block of time for our elementary children to have a tutorial/intervention/UIL study time. The bus will arrive at the Brownfield dropoff at 4:15pm.

Meadow ISD is currently accepting applications to be a classroom substitute. Background check is required. IF Interested please apply via our website: meadowisd.net
We will be celebrating Red Ribbon week next week. Student Council would like to announce the dress up days for Red Ribbon week: 10/29 Monday: "I'm too cool for Drugs" Wear sunglasses 10/30 Tuesday: "Hats off to being drug free" Hat Day 10/31 Wednesday: "Say Boo to Drug" Wear costumes(non-scary and no masks) 11/1 Thursday: "Be all you can be, be drug free" Wear Camo/Military 11/2 Friday: "Team up against Drugs" Show school spirit/wear purple and gold Submit Photos to
amber.calhoun@meadowisd.net

FCS Pumpkin Patch Field Trip. A big thank you to Kathy Henson for letting us go pick pumpkins for our Farm to Table lesson. The students had so much fun!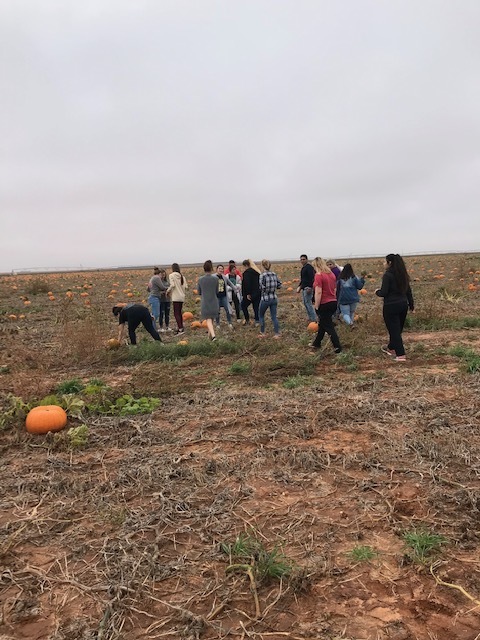 Great job by these gentlemen at the Boys 1A Region 1 Cross Country Meet!

Cross country
Herff Jones will be at school on Monday (tomorrow) to drop off packets for juniors and seniors. Mrs. Rose will visit with juniors about rings and seniors about caps and gowns. Herff Jones will return on the 29th to take orders from 12-2.

FOOTBALL FRIDAY AT MEADOW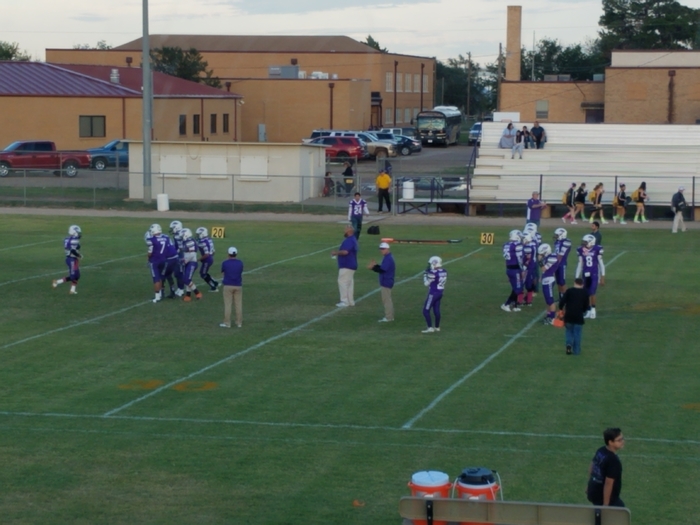 No pink shirt for pink out in October but get your pink rally towels for $5 after school today or at the game!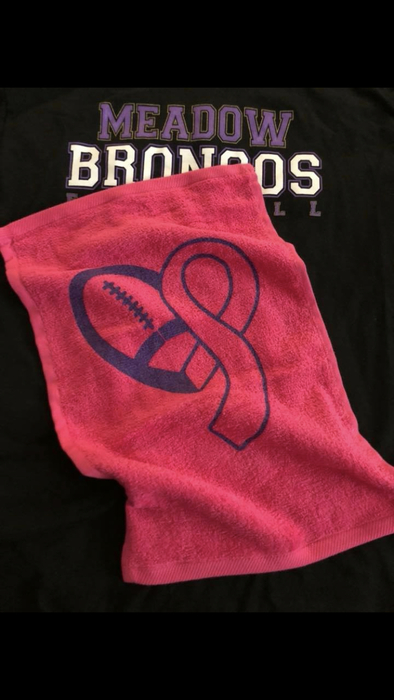 Don't forget about the dance tonight following the game! It's sure to be a great time for all! 7-12 grade! $5 per person.