Field is ready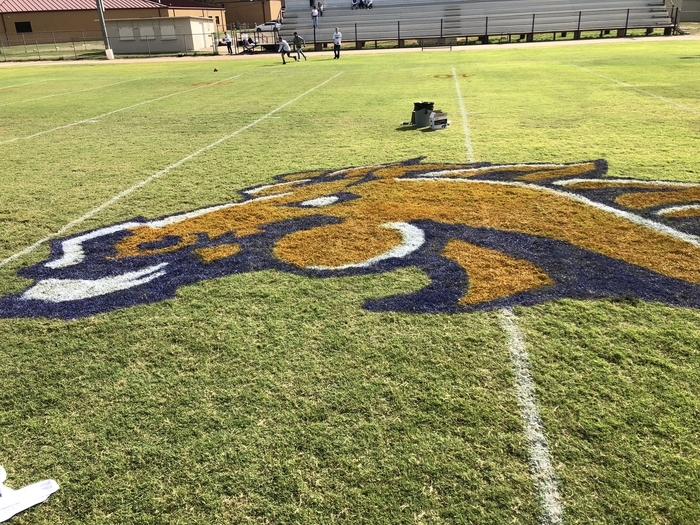 Today, fifth graders ordered decimals from least to greatest on a number line. They enjoyed the hands on learning experience!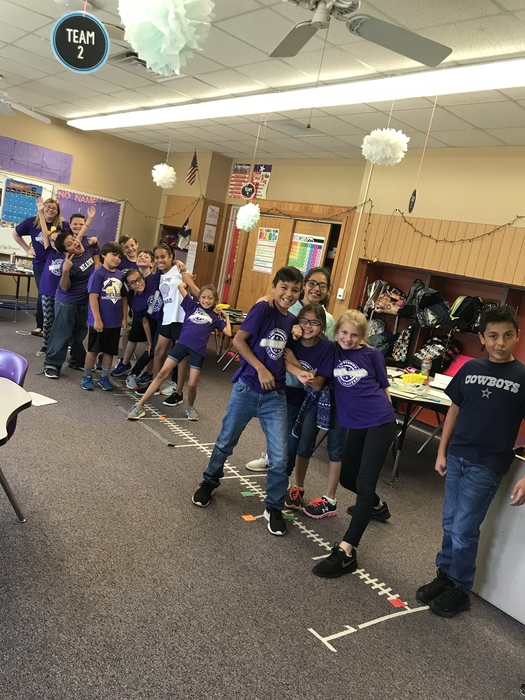 Thanks to all that made this project get done in a short period of time.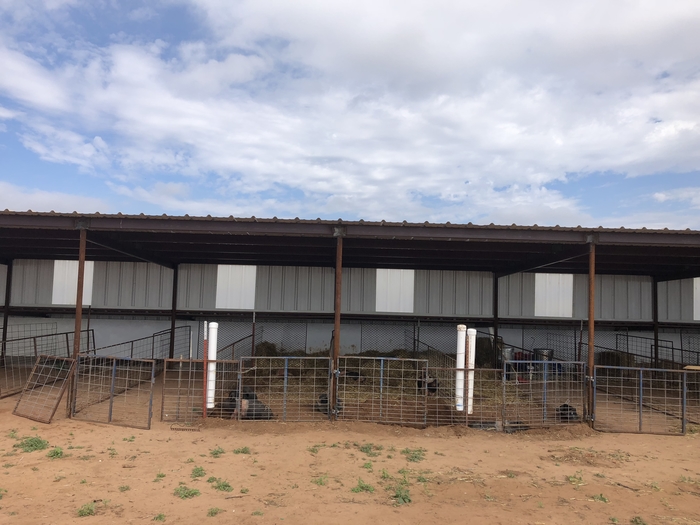 The Homecoming pep rally will start at 2:30 pm Friday afternoon in the game gym.
ATTENTION Elementary parents please have your students wear their PTO shirt tomorrow for class color day and then have them wear just any purple and gold on Friday! Thanks!

Just a quick reminder that our annual Thanksgiving lunch will be November 8th in the cafeteria.
5th grade on Wacky Wednesday!!

Today Meadow's Aquatic Science class got the opportunity to go to the Science Spectrum and get a "behind the scenes" look at how aquariums are managed on a larger scale. They also got to check out and handle several different species of reptiles and mammals. If you see one of these guys around be sure to ask them about their trip!!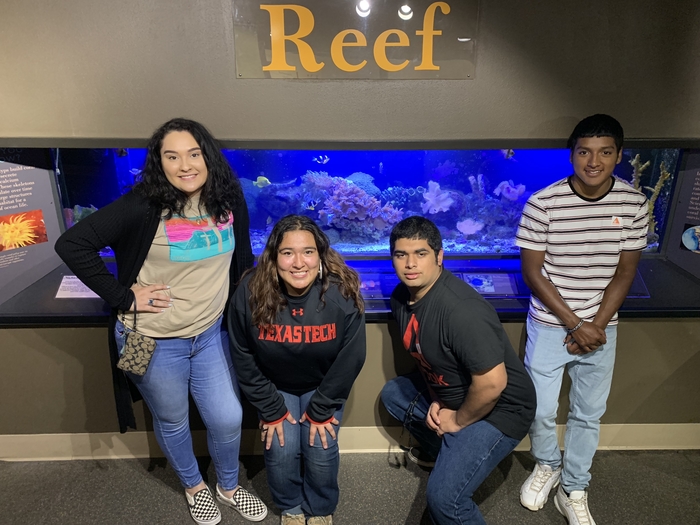 Bonfire 2018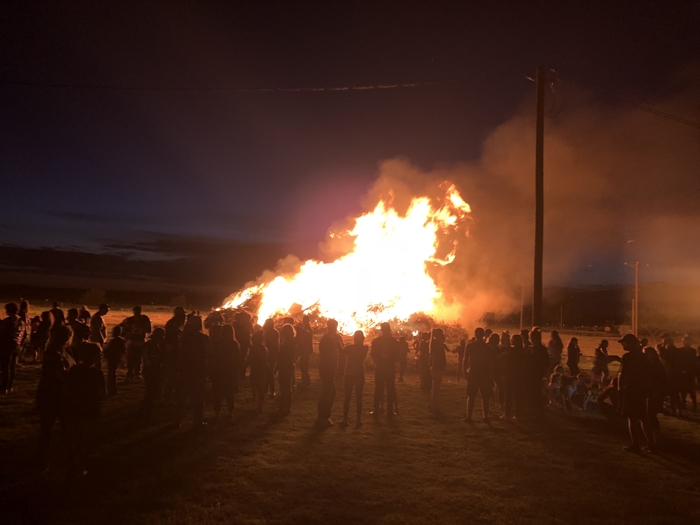 Come buy your Meadow Shirts, Seat Cushions, and Raffle Tickets at the Bonfire
Today, second graders learned a new subtraction strategy called The Crab Crawl. The kids enjoyed the hands on experience. Be sure to ask your second grader what the crab crawl is!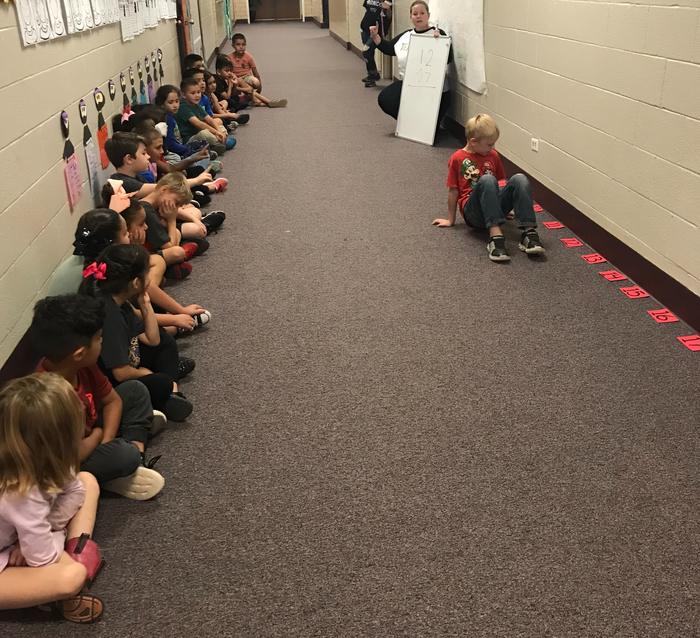 The Junior High football game at Nazareth will kick off at 5:00 pm Thursday evening.
#twinning in first grade

Monday, October the 8th will be an early dismissal. The staff will have a safety training in the afternoon. School will be dismissed at 12:50 and buses will run at 1:00 pm.

Homecoming Dance!!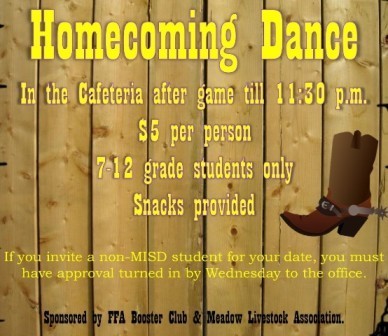 Bronco Nation this is just a reminder that the Meadow ISD App is up and running. Please go to your app store and search Meadow ISD and download. You will have information access and will receive notifications periodically. Those that have the app please forward this to friends and family. Have a "Bronco Good" week!

Macie Turner is the HS Honor Student for the 1st Six Weeks!!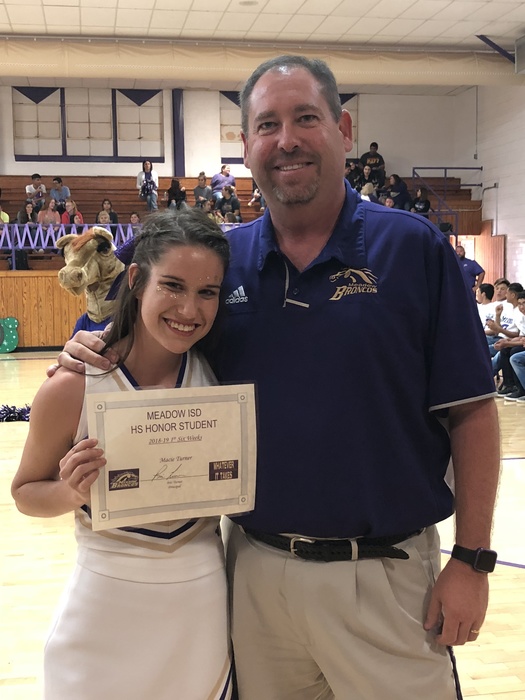 Elayna Campos is the JH Honor Student for the 1st Six Weeks!!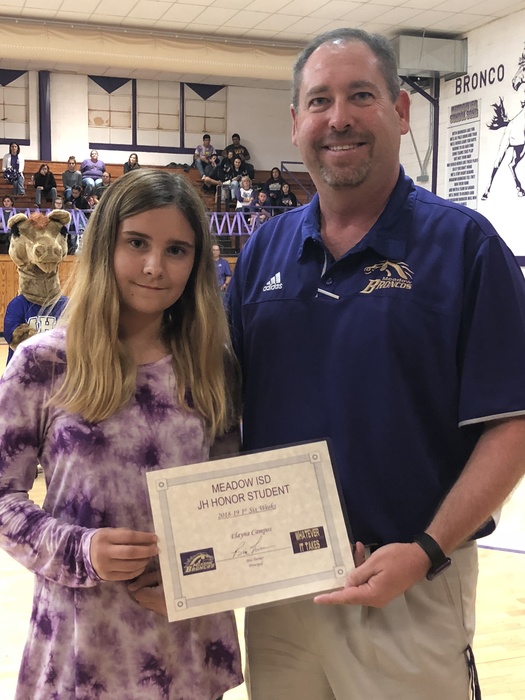 The homecoming bonfire will be held on Tuesday evening around 8 pm. The firetruck will leave from the station at about 7:45. They will go down Renfro to Moorhead. Park on Renfro and follow the truck to the bonfire if you would like to participate.

TASA/TASB CONFERENCE